What could you order from a menu if you were a vegan in 19th-century? How would the options you had changed over time? New York Public Library's historical menu collection can help answer those questions. The collection includes almost 50,000 restaurant and hotel menus across the United States. A quarter of them have been digitized so that the public can view them online.
"I think menus are fascinating cultural artifacts that help us understand immigration, urban development, [and] food history," said Rebecca Federman, who has worked with the menus at the library for more than a decade and now manages the collection. "But in a larger context, they can reveal far more."
Federman said that, as just a couple of examples, chefs of today have used this collection to find inspiration, while authors have used it to search for details they can use in their historical fiction. A marine scientist once scanned the menus in search of clues regarding changes to wild fish populations.
You'd probably expect to see dramatic changes in vegan cuisine over the last 173 years. We can trace the evolution of vegan food using the NYPL's menu collection.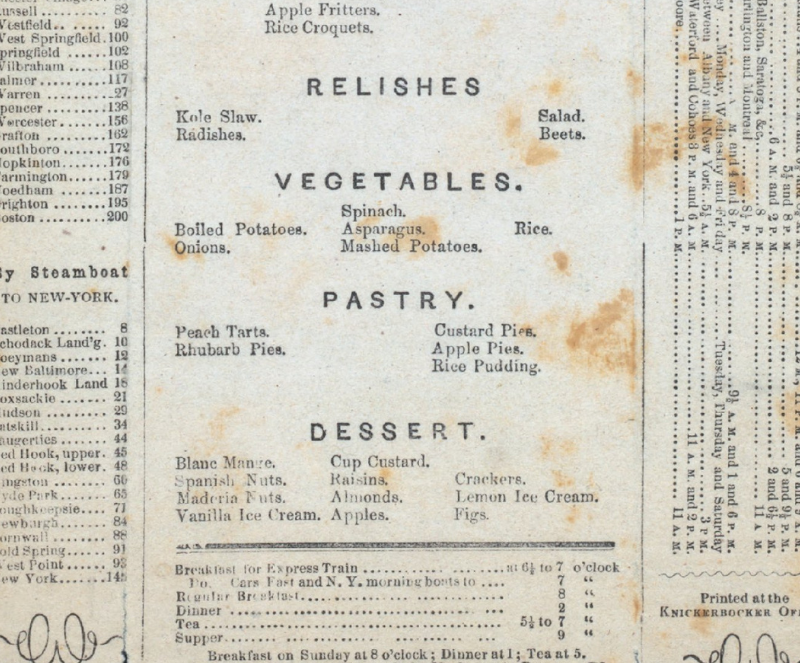 A hotel's dinner menu from 1854
1850…