Plant-based lifestyles are becoming more popular in America. Research suggests this way of eating comes with many benefits—it's better for the animals, the planet, and our bodies, too. It's because of this that many high-profile athletes have given up animal products. They prove you can be vegan while still being at the top your game. From the best tennis players in the world to ultramarathon runners, here, we've gathered 13 popular athletes who prove meat is far from necessary for protein.
13 vegan athletes that prove you don't need meat to excel in sports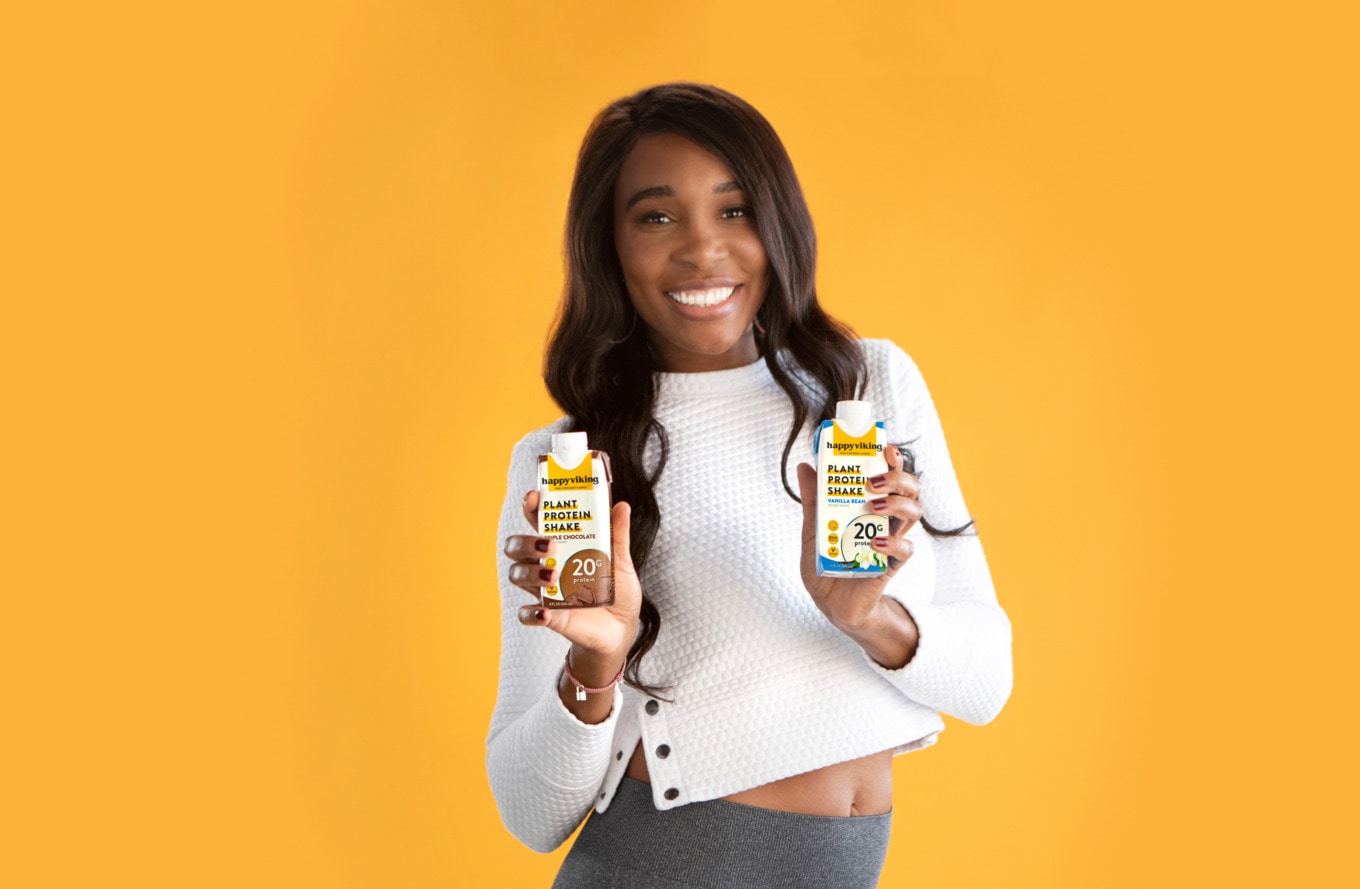 Happy Viking
1 Venus Williams
Tennis legend Venus Williams—who has won seven Grand Slam Singles titles—initially switched to a vegan diet after she was diagnosed with the autoimmune condition Sjogren's syndrome, and since then, she hasn't looked back. She launched her own plant-based proteins brand, Happy Viking.
"I've found that plant protein is what works best for my body and overall health. I truly believe the better fuel you drink and eat, the better you perform and feel," Williams told VegNews back in 2021. "Since switching to a…