Apple Delight This is a rich dessert made with layers consisting of buttery graham crust, creamy cream cheese and cool whip, apple pie filling chunks, and crunchy nuts. This dessert is full of flavor and easy to prepare.
If you love easy layered desserts, you've got to try our no bake strawberry lasagna recipe, with it's refreshing layers. Or give our delicious chocolate chip lasagna recipe a try next!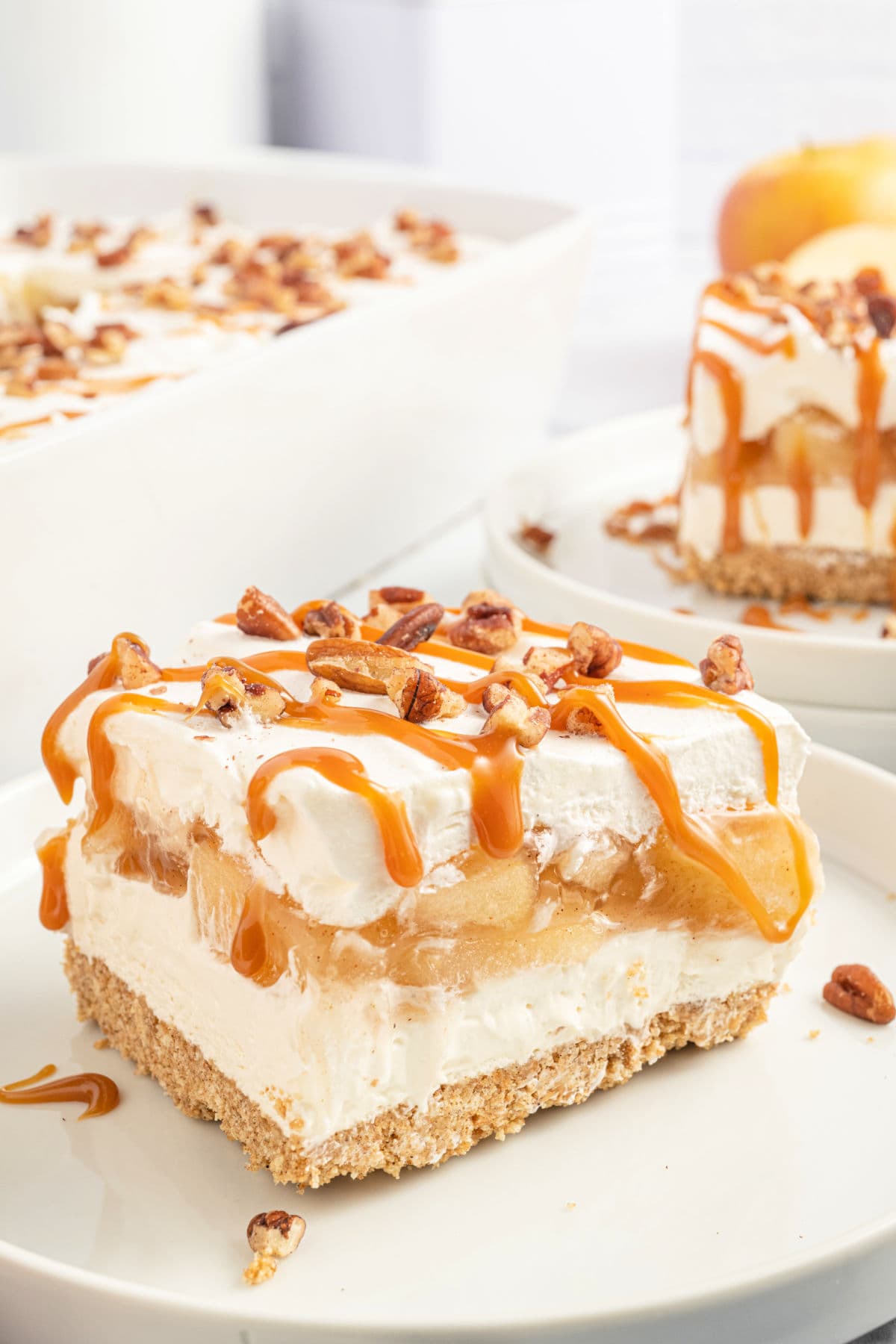 Table of Contents
Apple Delight: Why it Works
Ingredient Notes
Easy Instructions
Tip and Tricks
FAQs about Recipes
More Easy Dessert Recipes
Apple Delight Recipe
Apple Delight: Why it Works
Apple Delight has become one of my favorites desserts when the late summer gives way to fall. It's a layered dessert with a lot of flavors and textures.
Move over apple cider donuts and apple cinnamon bread, we've got a new apple treat in store for YOU.
If you're still not convinced, here are a few more reasons you will love this recipe:
No-bake dessert. This Apple Delight is perfect for hot late summer days when you don't want to turn on your oven or when you don't want to spend hours slogging away in a kitchen. The best part is? It's just as tasty as any baked dessert.
Low-effort. Only 20 minutes of your hands-on time is required to complete this project.