In the United States, the inflationary pressures are still being felt by consumers. Consumer prices rose 0.4 percent between March and April. This is a 0.1 percentage increase from February to march. When compared to April 2022, consumer prices increased by 4.9 percent, a figure that remains well above the Federal Reserve's 2 percent target inflation rate. 
Shoppers are seeing a small decrease in the cost of food at the grocery store. The cost of food dropped in April after a similar drop in March. The Bureau of Labor Statistics reports that the price of grocery items in April 2022 is up 7.1% compared to what it was in March. 
A number of vegan organisations help those in need by providing food pantries, produce giveaways and community fridges. 
The new vegan pantry is sprouting near Chicago
Little Free Plant Powered Pantry, or LFPPP for short, is one of these efforts. Set to officially launch on May 27 in Berwyn, IL—just outside of the Chicago city limits—LFPPP was created by Marla Rose and John Beske, the husband-and-wife team behind vegan lifestyle brand Vegan Street.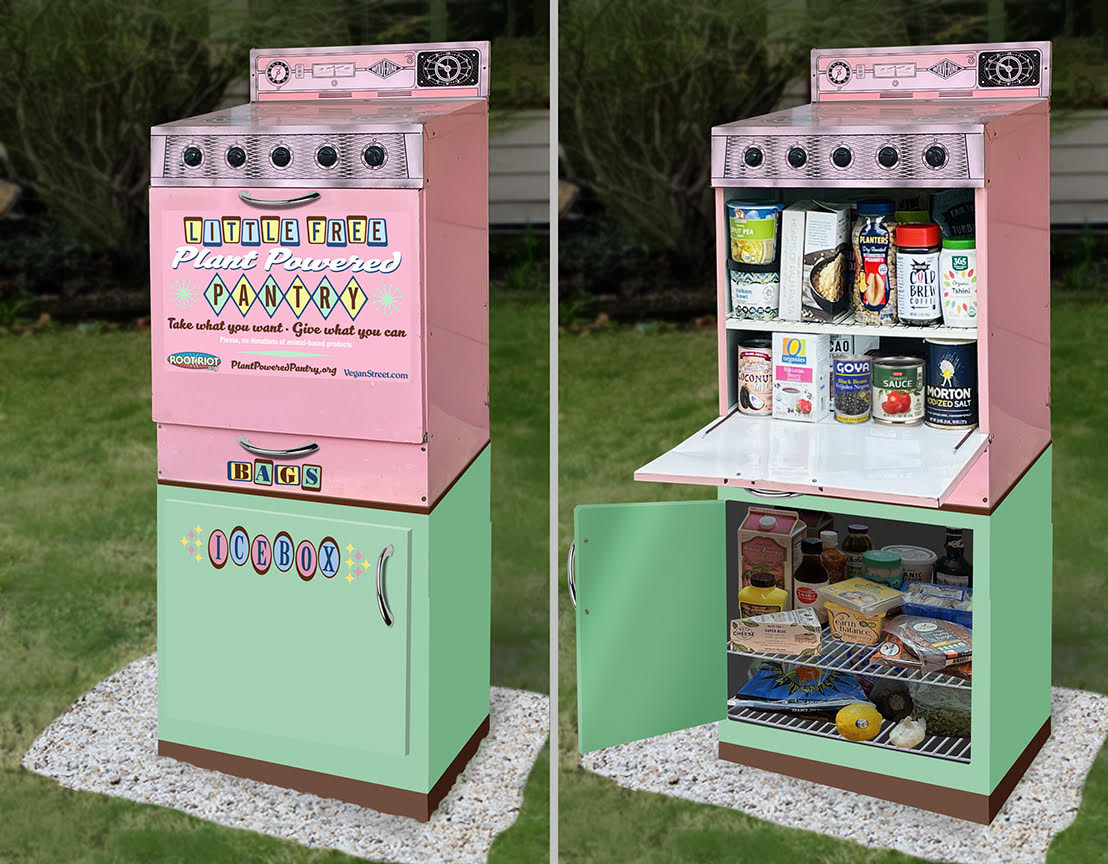 Little Free Plant Powered Pantry
"I want…