Biscoff Cookies You can cook without using the oven. The oven does not need to be turned on! No-bake Cookies Made with creamy Biscoff Spread are a must-try.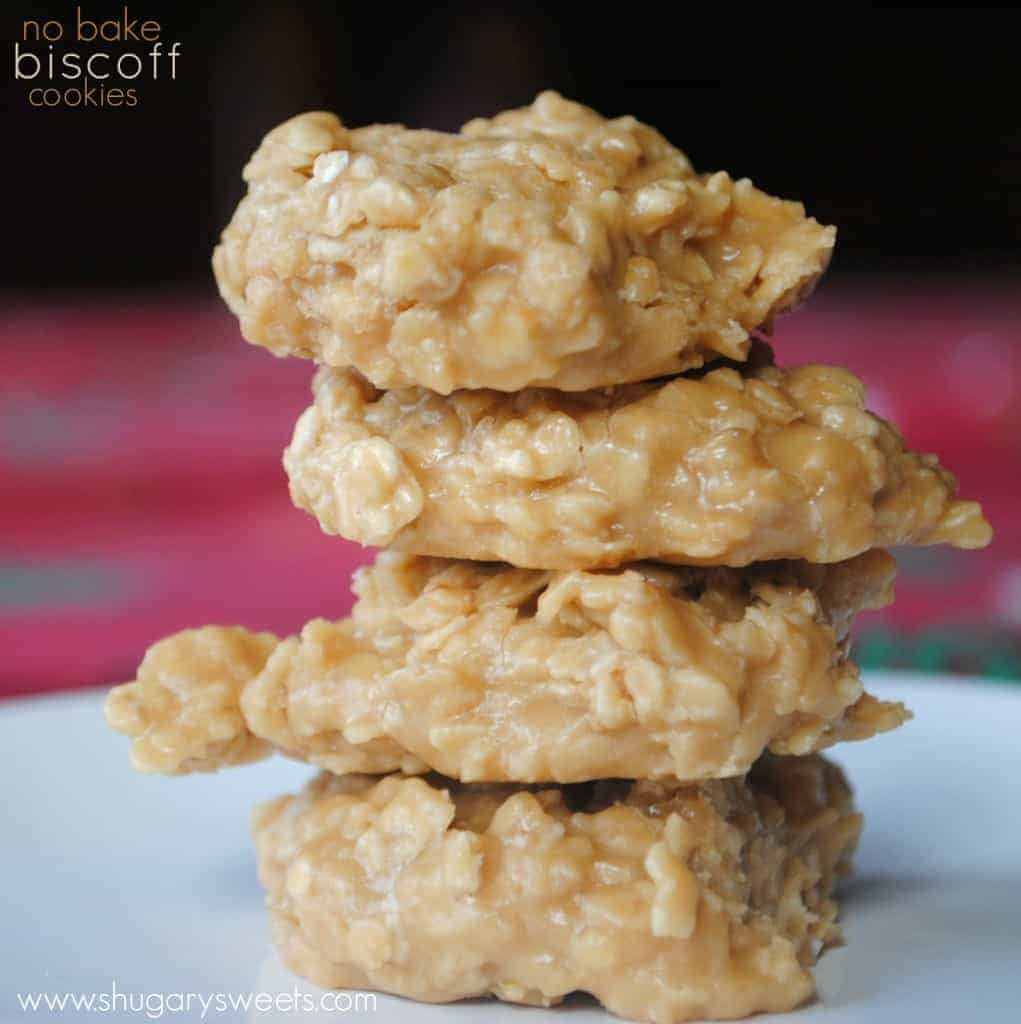 Table of contents
No Bake Cookies
What is the taste of biscoff spread?
Ingredients needed
No-Bake Cookies: How to make them
FAQs about Recipes
Other Cookie Recipes
Biscoff No-Bake Cookies Recipe
No Bake Cookies
The majority of us have either made (or eaten before) no bake chocolate oatmeal or peanut butter cookies. They're most often made with peanut butter and chocolate.
I love to experiment with different recipes for no bake cookies. Remember those decadent Nutella No Bake cookies I shared with you a few months ago?
Biscoff can be substituted for the cocoa and peanut butter in this recipe.
The Biscoff flavor is infused into the cookie by the addition of the Biscoff paste.
What is the taste of biscoff spread?
Biscoff spread (or cookie butter) is one of those foods you have to try to fully understand, but I'll do my best.
If you've had biscoff cookies–the ones they give you on some airplanes–then you're familiar with the flavor.
It's a bit like a graham cracker meets a gingersnap, but crushed and whipped up into a creamy spread…