Bunny Butt Cheese Ball It's a cute, fun appetizer made in the shape of a bunny butt with coconut flakes. It's great served with vanilla wafers, fresh fruit slices or pretzels for a sweet snack everyone will love, especially at Easter!
We're big fans of sweet cheese balls around here. Our cookies and cream cheese ball is a favorite of readers. It can also be made into the shape a football. You might also like our turtle cheeseball.
This Recipe is a winner
Everyone loves a cheese ball and it's an easy, make-ahead party appetizer. But we're amping it up with some lime gelatin and lime flavoring, then making an adorable bunny butt!
This is a great choice for Easter parties and get-togethers.
The cream cheese ball Quickly comes together Set it up in the refrigerator.
The lime gelatin's green color makes the cheese ball beautiful. Coconut shredded This works great for fluffy bunny fur.
Little candies help finish off the look by making the bunny's paws!
You are looking for something savory? Our pineapple ham cheeseball makes a great snack (or dinner).
Ingredient Notes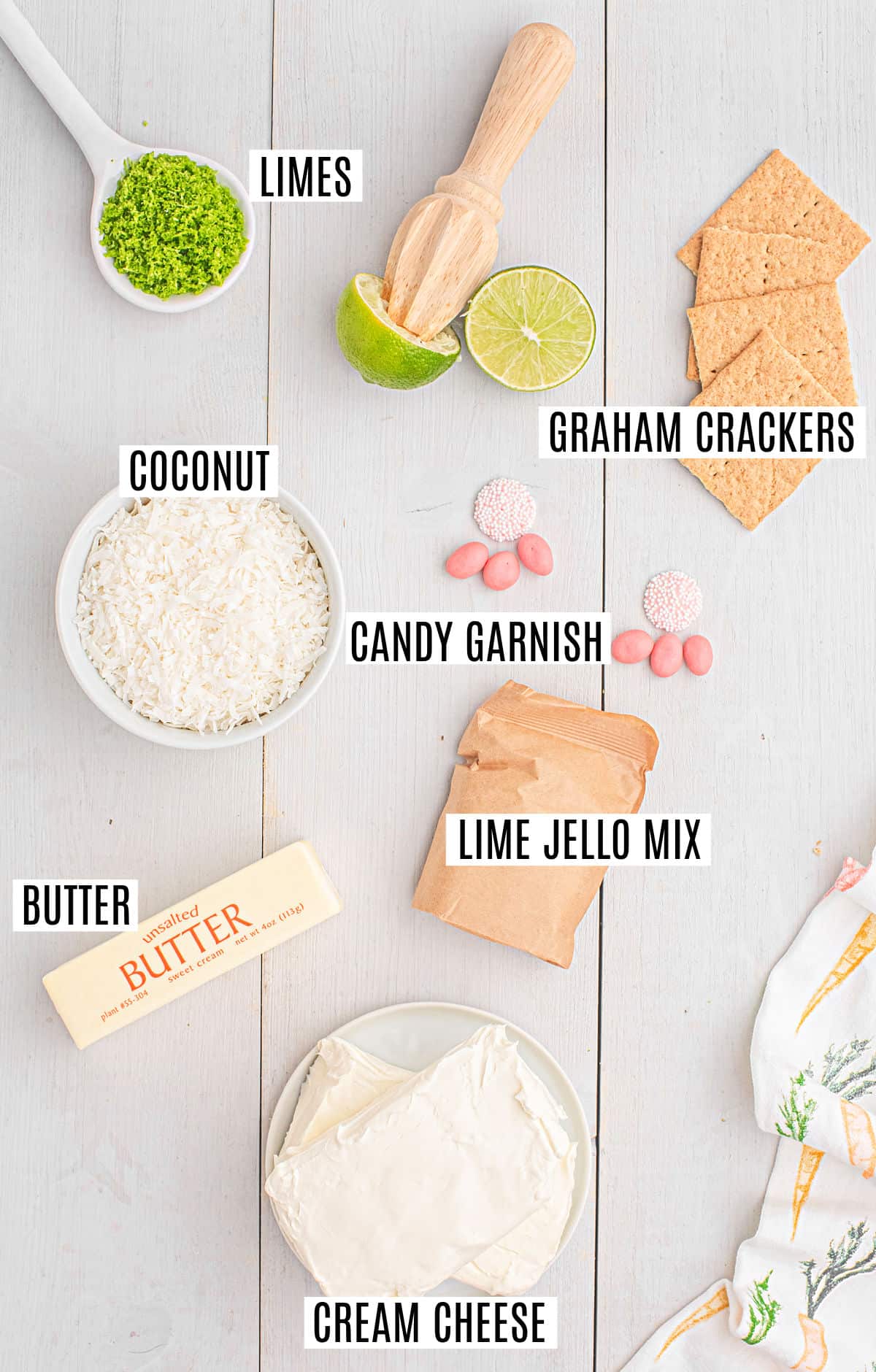 Cream cheese – Full-fat cream cheese has the most rich and tangy taste, but a reduced-fat version would…