Butterfinger Fudge Cookie Bars Peanut butter cookies topped with soft chocolate fudge layers and crushed Butterfingers. It's a delicious combination of crunchy, sweet, and nutty flavors that no one can resist!
What happens when you combine a Butterfinger recipe for fudge and peanut butter cookies? Today's cookie bars are the answer!
These cookie bars are the best!
A Butterfinger Fudge Cookie Bar that's going to have everyone begging you for the recipe.
Chewy peanut butter cookie base.
Easy 3 ingredient fudge topping.
On top, Real Butterfinger candy bar bars
This dense, fudgy cookie bars has a satisfying crunch thanks to the butterfingers on top. Each bite is full of sweetness, balanced by a little bit of peanut butter.
Enjoy them with a big glass or mug of hot cocoa for a crowd-pleasing sweet delight!
Ingredient Notes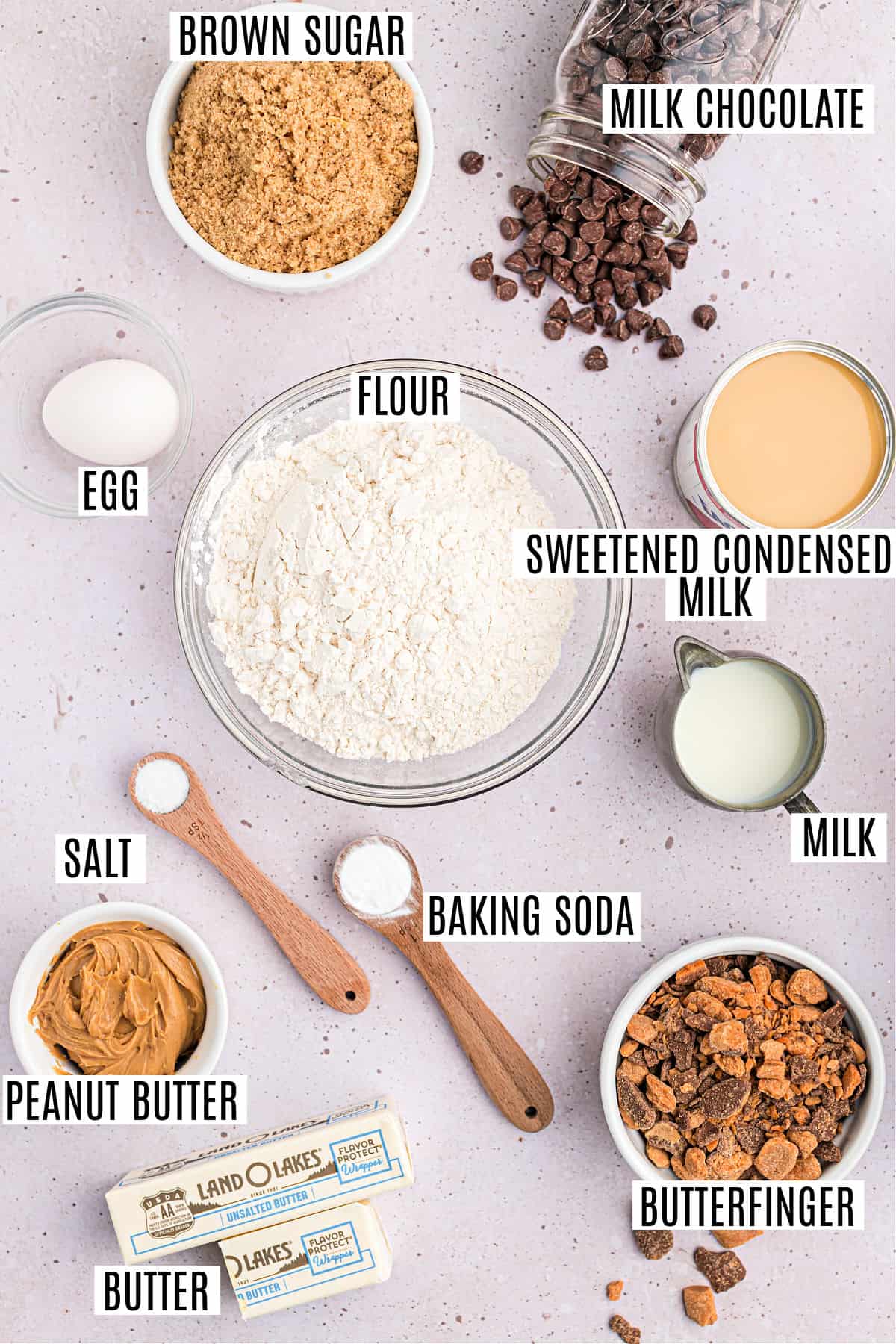 Peanut butter – To get the best results, you should use the standard shelf-stable variety.
Milk chocolate morsels – These are the base of the fudge topping. Semi-sweet morsels are a better choice for dark chocolate.
Condensed sweetened milk – It's combined with the chocolate to make the fudge. Don't try to substitute evaporated…