Enjoy this rich and delicious dessert Chess Pie is as easy as it gets, but you wouldn't know it once you've tasted it. With a thick custard filling and a slightly crisp caramelized top, you'll understand why this simple pie is a bonafide Southern classic.
You can also try our hoosier-style sugar pie, if you enjoy our chess pie. Delicious custard flavor. It can be caramelized and topped with sugar, just like creme brulee.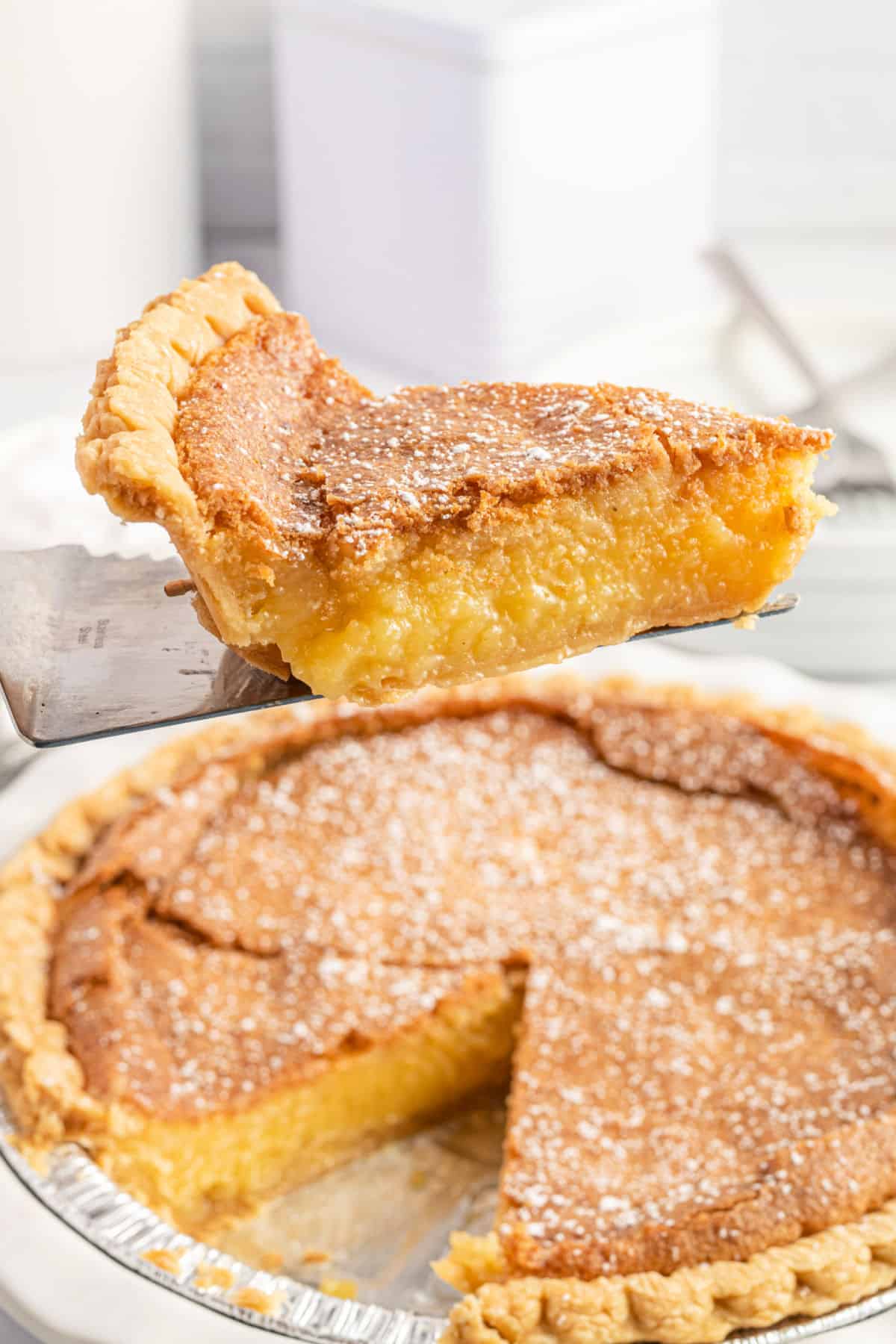 Table of contents
Why Chess Pie Works
Ingredient Notes
Easy Instructions
Tip and Tricks
Serving Suggestions
Recipe FAQs
More Easy Pie Recipes
Chess Pie Recipe
Why Chess Pie Works
I love chess pies.
Even though it's not a recipe you'll see on most menus, it is delicious and simple to make. If you're a beginner pie maker, this is a great one to begin with.
Here are a few reasons why you'll love my chess pie,
Creamy custard The custard mixture is rich and creamy. It's the star of the recipe and, fortunately, doesn't require any special prep. Mix, pour and bake.
Time Saver This recipe is a great way to save both time and effort. I'm a big fan of homemade anything but chose to use a prepared crust to make it easier. The chess pie recipe is an excellent holiday dessert. You can use the time and effort saved to prepare other…