You can also find out more about My Coconut Brownies This is a new twist on classic brownies. You'll love the decadent chocolate you already know and love, stuffed with a chewy layer of coconut filling. You'll have this treat in the oven in under 15 minutes.
Our house loves brownies. We bake oreo brownies often, as well as chocolate chip brownies and my walnut brownie recipe. What's your favorite?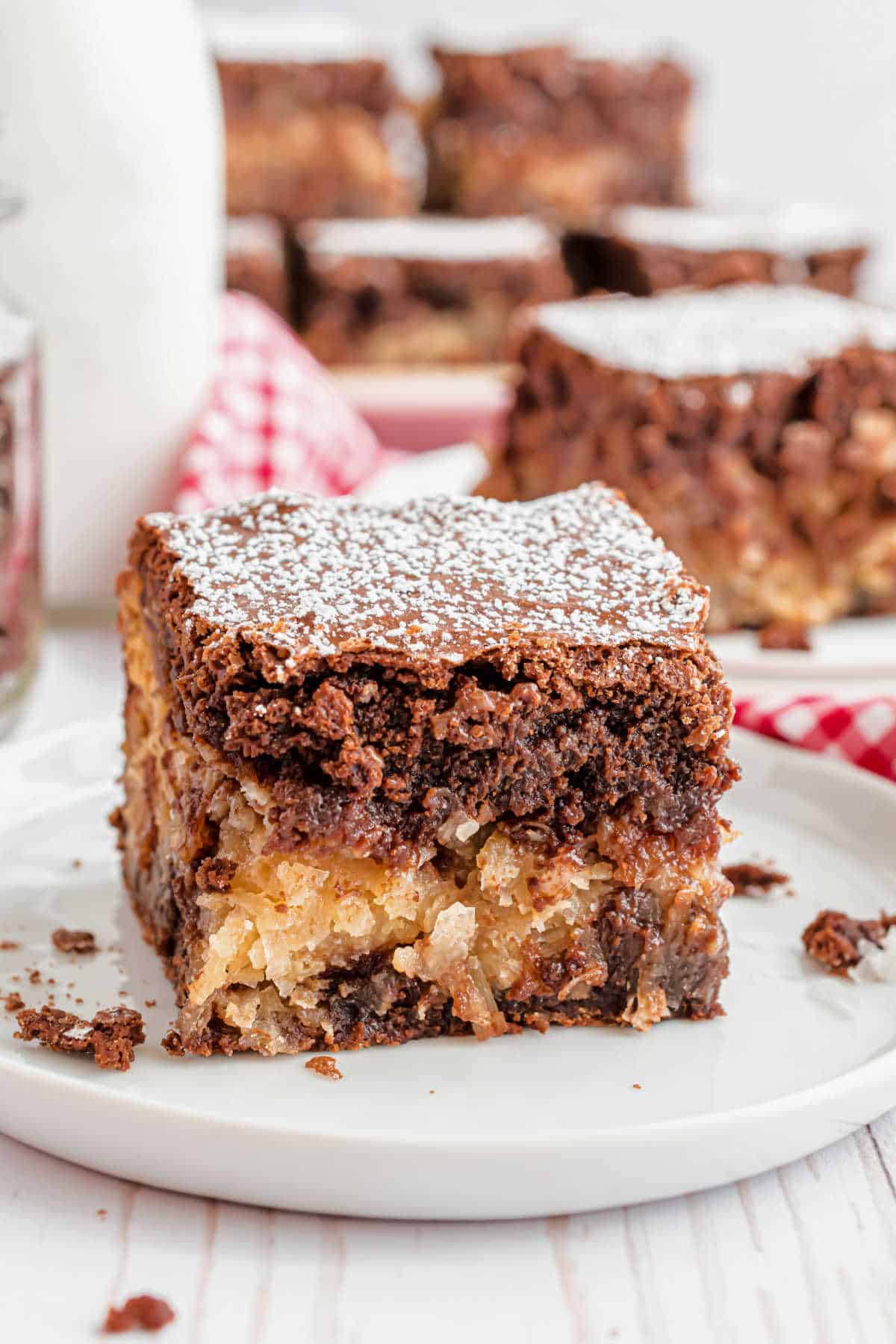 Table of Contents
Why Coconut Brownies Work
Important Ingredients
Coconut Brownies – How to make them?
Recipe FAQs
More Easy Desserts
Coconut Brownies Recipe
Why Coconut Brownies Work
Everyone loves my easy, fudgy brownies recipe, but the truth is that sometimes they're a bit one-dimensional.
In this recipe, I wanted a different texture and taste. To add some excitement, I added a layer with a chewy coconut filling. This is similar to our coconut macaroons or coconut truffles.
This is the perfect blend of textures. The coconut layer is the real star of this recipe. Why? This adds a unique contrast between the gooey, brownie-like texture and the crisp edges.
Quick Prep These coconut brownies can be prepared in less than 15 minutes and will have you eating them within an hour.
It's your choice. You choose. You can decide how…