It's a chocolate candy recipe you can make in your slow cooker! You can use this easy Crock Pot Candy Recipe to make your own custom sweet treats from pantry-friendly ingredients.
Make your own Christmas candy with this easy recipe! Try this Christmas Crack, a reader favorite. It's toffee made from crackers! This holiday, try the Cool Whip Candy made with only 3 ingredients.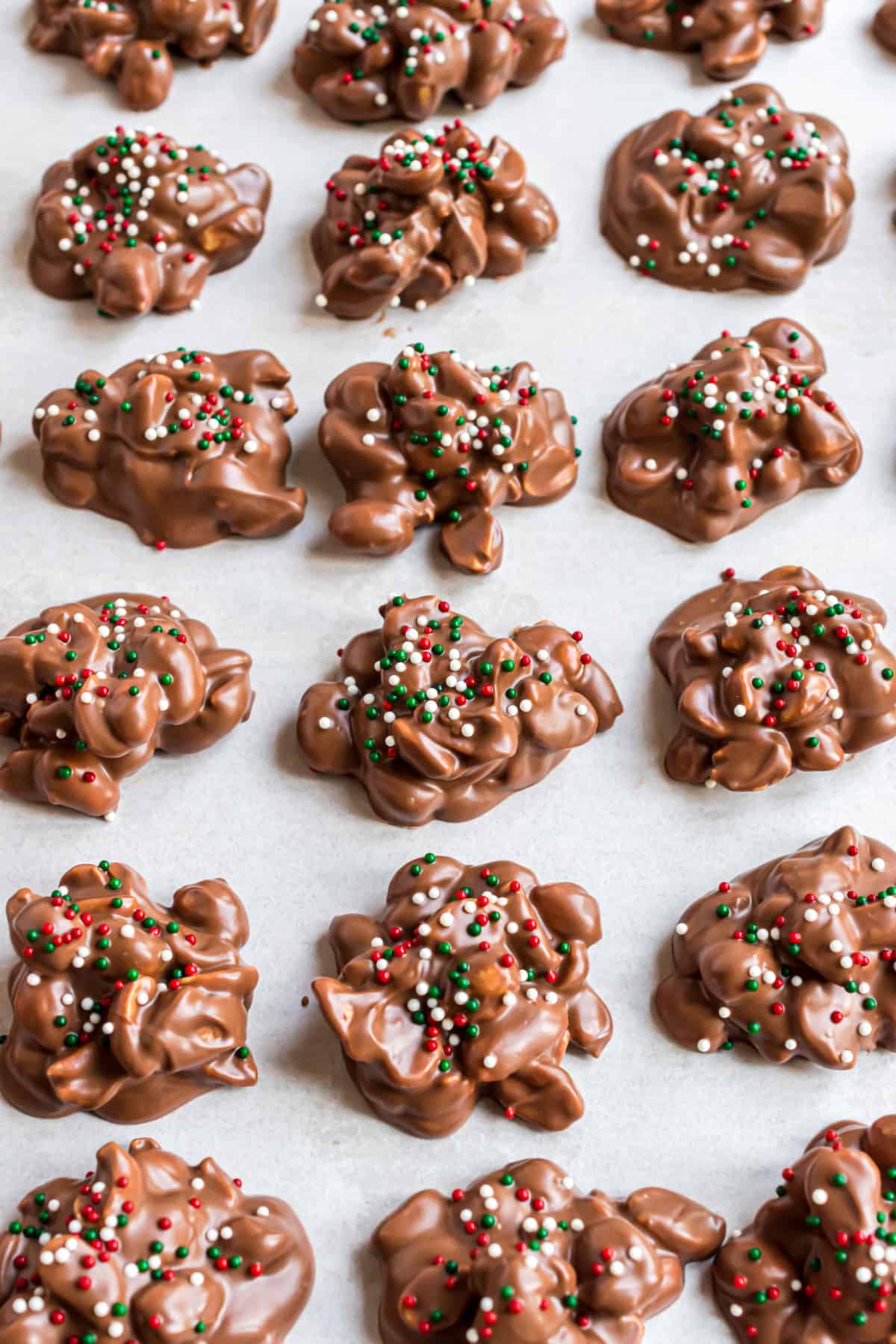 Table of Contents
Crock Pot Candy
Ingredient Notes
Variations
Tips & Tricks
Recipe FAQs
You can also find more easy candy recipes
Crock Pot Candy Recipe
Crock Pot Candy
What's more universally loved than candy? I like to make my own candies as gifts for the holidays. From Divinity to homemade caramels, you can choose from a variety of sweet treats.
There's a common misconception that making your own candy always requires special equipment and skill. That couldn't be farther from the truth–with the right recipe, of course!
I've shown you How to Make Fudge, Cracker Toffee and even Chocolate Truffles that are just as good (if not better) than anything you'd buy at a candy store.
Today's Crock Pot Candy Here's another simple recipe you can add to your repertoire.
Bet you'd never thought of using your slow cooker to make dessert (which means you haven't yet…