If you love sweet breakfasts, you're in for a treat. This croissant breakfast casserole is made with tender croissants and fresh berries, all covered in a creamy custard. As if that's not good enough, everything is topped off with a homemade lemon glaze that's absolutely heavenly. It's love at first bite!
Other great breakfast recipes are sure to add some sweetness to the day! These crepes are perfect!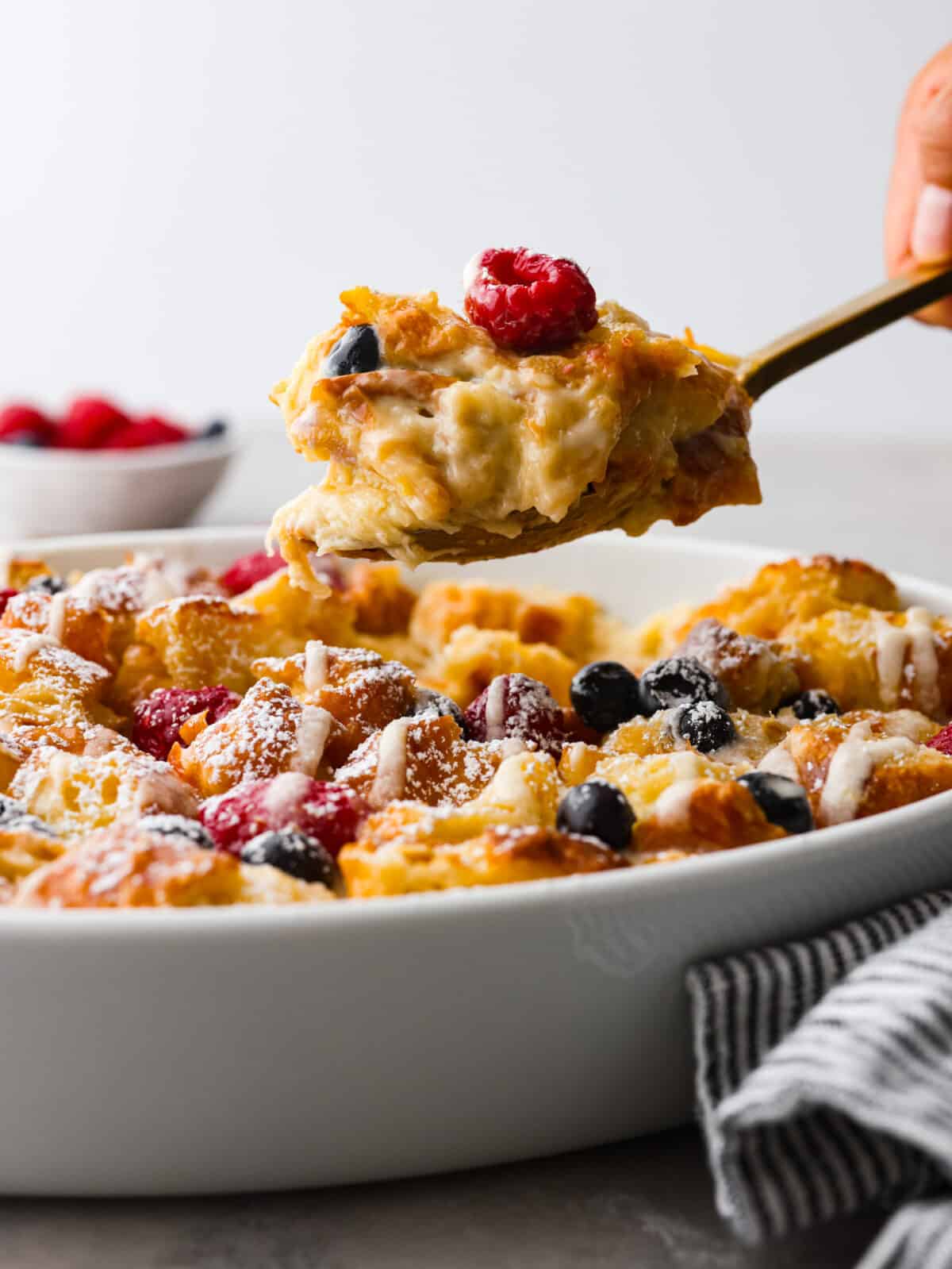 Sweet Croissant Breakfast Casserole
If you're a fan of sweet, ooey-gooey dishes like bread pudding, then you're going to LOVE this croissant breakfast casserole. It's like the perfect mix of custard and bread pudding and is absolutely irresistible with all of the fresh berries thrown in. After it bakes it has the softest, most dreamy texture that you won't be able to get enough of.
And let's not forget about that lemon glaze on top! The lemon glaze adds a zesty note and compliments the sweetness of fruit beautifully. This croissant breakfast dish is So, if you want to know more about how to get started with your own business, please contact us. good, if you make it for breakfast or brunch it's sure to fly off the table. (And everyone will be wondering why they haven't made something like this before.)