These delicious Navajo Tacos are easy to make and made from thick, soft fry beads. They're then layered with tasty fixings. You can add all your favorite toppings to this delicious meal for the whole family!
This is an excellent recipe, because it makes use of Pillsbury biscuits. It is so simple! Try this recipe for a more authentic Native American fried bread. This taco meal is fun and different from my taco casserole, or taco-stuffed Avocados. You'll have to try them both next!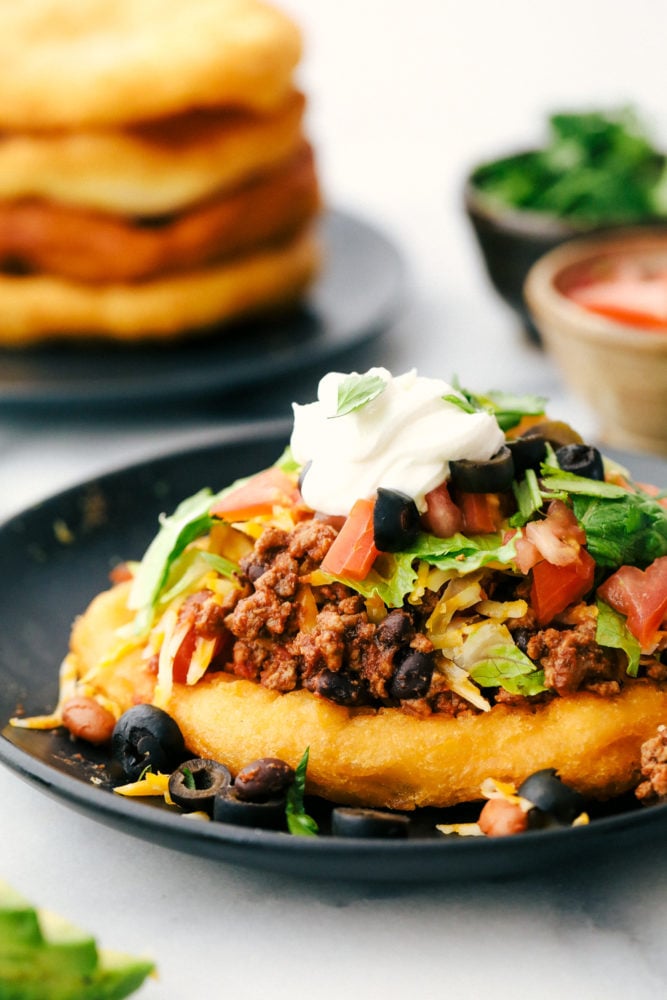 Navajo Taco Recipe
It's back to school time, so delicious and easy dinners are essential! The kids are usually pretty tired when they get home. And I can't believe how much homework they get now! My older boys do at least one hour and a half of homework, and even my kindergartener gets some! These Navajo-style tacos saved my life. The entire family enjoyed them and they were easy to prepare.
I used Pillsbury biscuits to make the fry bread in these Navajo-style tacos. (Although if you're up for the challenge, making homemade fry bread is always a winner!) It was so easy to make and they turned out beautifully. Each family member can choose their own toppings for these Navajo-style tacos. My little girl had two and insisted that I make them.