The best homemade German Chocolate Cake It's a recipe made from scratch. It's decadent and sweet, with rich chocolate cake layers topped with sticky coconut pecan frosting. Add chocolate buttercream to this recipe for a delicious cake!
You love this cake? Make our delicious German gingerbread, Lebkuchen, next! For more chocolate decadence, give our easy chocolate sheet cake a try.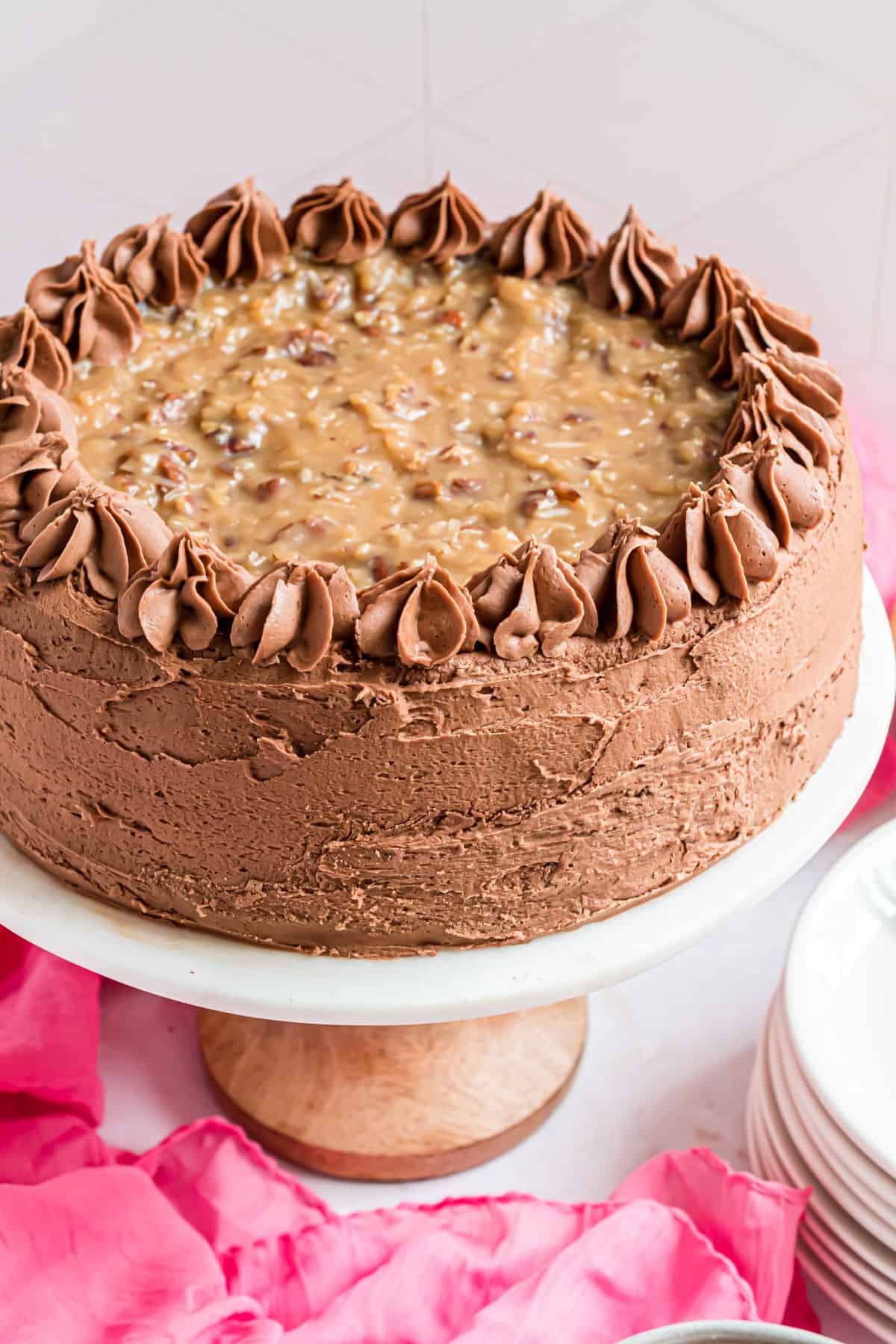 Table of Contents
What is German Chocolate Cake?
Important Ingredient Notes
German Chocolate Cake
Tip and Tricks
Freezer Friendly ideas
FAQs about Recipes
Chocolate Cake Recipes
German Chocolate Cake recipe
What is German Chocolate Cake?
If you're like me and have wondered what makes a German chocolate cake different, I'm hear to tell you!
The cake recipe uses Baker's German Chocolate, which was developed over 100 years ago! The bar is not German, as the name suggests. Instead, it was named for the man who developed it. He believed that mixing chocolate and sugar would help bakers save a step.
Then 100 years later (in the 1950's) a homemaker created this moist chocolate cake recipe, and millions of people enjoy it daily.
You now know the story of a German traditional chocolate cake ,…