Grilled Mexican Street Corn consists of grilled corn that is topped with chili powder, parmesan and an incredible mayonnaise mixture. This is the best corn recipe you'll ever eat!
Corn recipes are so delicious! You can also grill corn with my Easy Grilled Corn recipe or my Amazing Mexican Corn Salad.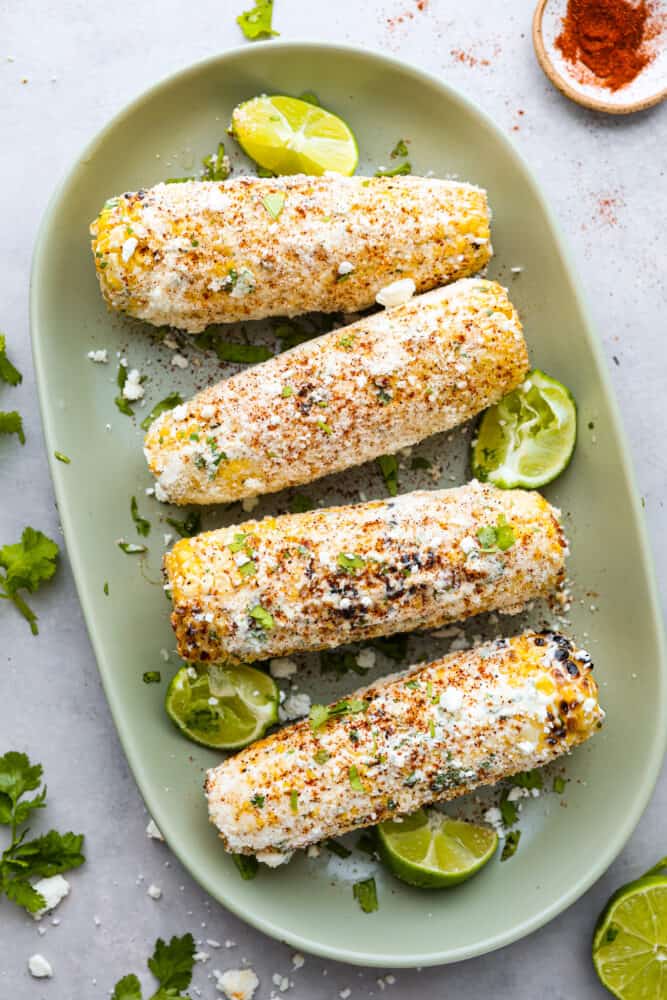 Grilled Mexican Street Corn
The grilling season has begun at our home. We love grilling! Grilled vegetables are delicious and so fresh. The whole family loves corn (even the picky eater). We have it frequently. This Mexican grilled corn takes regular corn on a cob to a new level. This was THE BEST corn I have ever tasted!
It's not only delicious, but corn goes well with everything. It's a staple recipe at our barbeques because it pairs well with Homemade Smash Burgers, delicious Grilled Asian Garlic Steak Skewers, and also this delicious Grilled Shrimp. You will want to cook this corn all summer!
What is Mexican Street Corn Made Of?
The combination of all these ingredients is incredible. What could be better than fresh, sweet ,…?