Homemade Bagel Chips They are perfect for dipping, scooping, or munching with your favorite dip. This crispy chip is easy to make but so addicting to eat.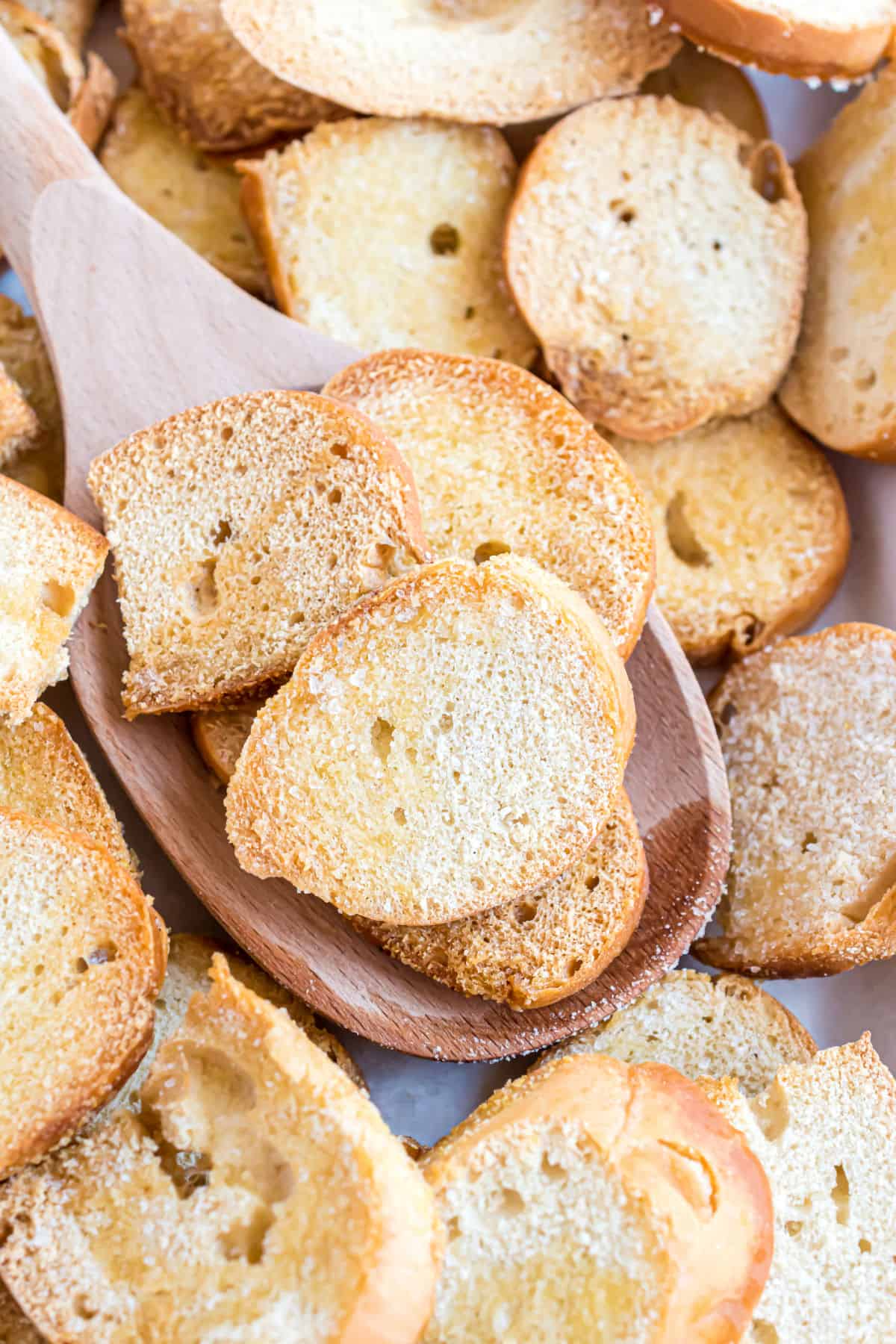 Table of contents
Why make homemade bagel chips?
Ingredient Notes
Simple Instructions
Alternative Methods
Tip and Tricks
Serving Suggestions
Recipe FAQs
More Delicious Appetizers
Homemade Bagel Chips Recipe
Why make homemade bagel chips?
Homemade Bagel Chips beat all the traditional crisps and crackers.
This recipe is a must-try if you love bagels. Its taste, crispiness and simplicity will make your mouth water.
Here are some reasons why bagel chips make such a great snack.
Budget-friendly snacks Can't you buy Bagel Chips in the store? Of course, you can. These are overpriced and too crunch. The homemade ones are golden, crunchy and have a slight bite in the middle.
Quick and easy to make. You can easily make crispy bagel chips with only 3 ingredients and 5 minutes of preparation.
Gives the bagels another life. After you've tried this recipe, your leftover bagel will never be wasted again. These bagel chips are actually better made with older bagels.
Like my