Homemade Honey Bun Cake This is one of the easiest cakes to make and also the best. It's made with classic yellow cake mix, a cinnamon swirl layer, pecans, and traditional white icing. Each slice brings back memories.
We love the recipes that replicate some of those iconic lunchbox goodies. Ding Dong Cakes and Twinkie Cakes to our amazing oatmeal cream pie!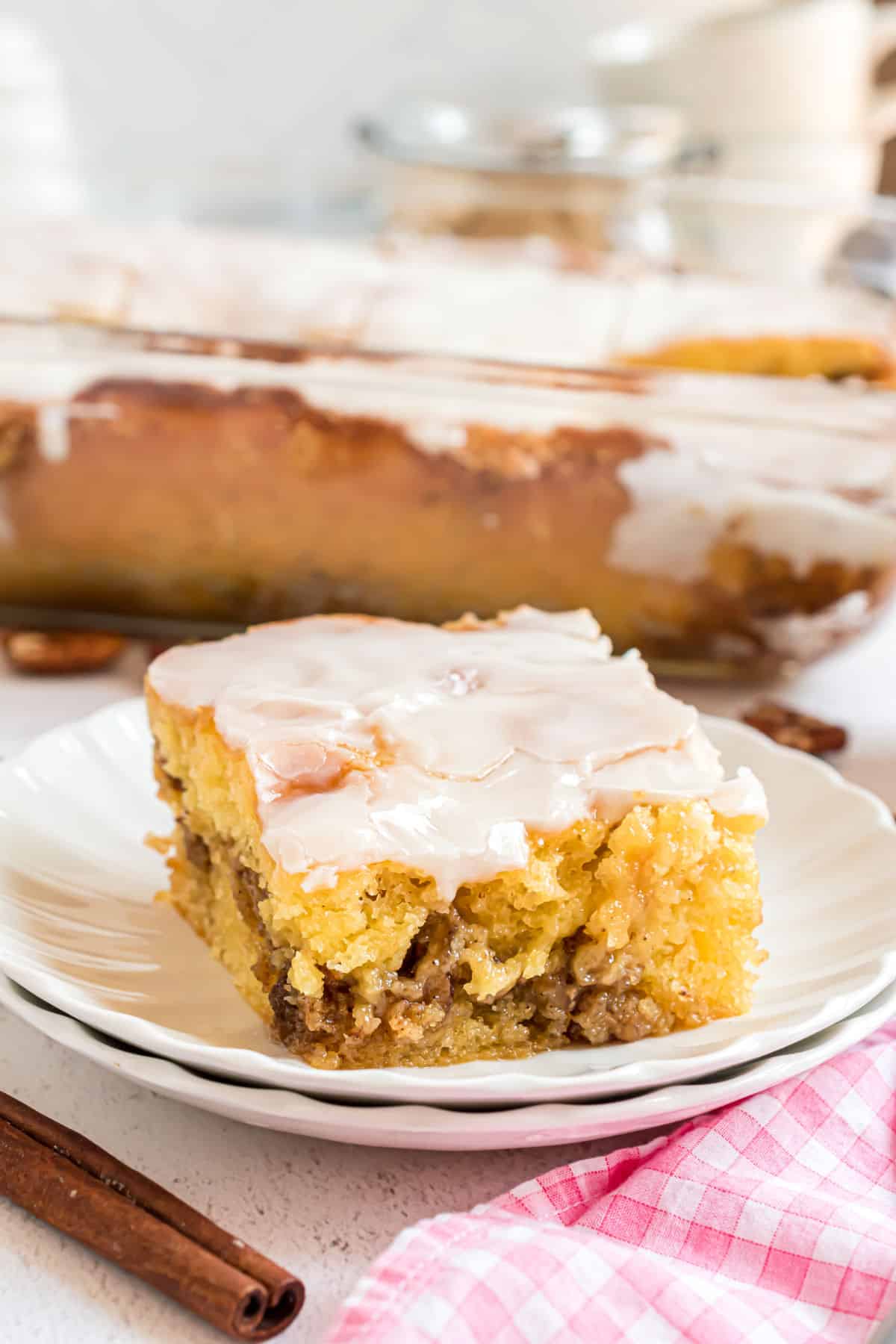 Table of Contents
Honey Bun Cake – Why It Works
Ingredient Notes
Easy Instructions
Tip and Tricks
FAQs about Recipes
More Easy Desserts
Honey Bun Cake recipe
Honey Bun Cake – Why It Works
I won't eat a cake if it doesn't have a decent texture. This honey bun is a great quick cake. It's moist and delicious.
Have you had a Little Debbie Honeybun? As a child, I loved these and wanted to recreate the delicious flavor. Breakfast!
In creating this recipe, my goal was to create a breakfast cake that I would be proud to eat. This cake is suitable for any season. Similar to our classic sour-cream coffee cake!
Move over cinnamon rolls, this cake takes the….well, cake!
Here are some reasons it works:
Cake in less than an hour. Just like a honey bun, you don't need to wait for the cake to completely cool before pouring the