Instant Pot Broccoli Cheddar Soup It's the perfect recipe for a weeknight that is busy. This soup is packed with vegetables and enriched by cream and cheese. It takes just 20 minutes to prepare.
You may remember that I made Copycat Panera Broccoli and Cheese Soup a few year ago. I've had a large number of people asking if I could make an Instant Pot version of that classic recipe.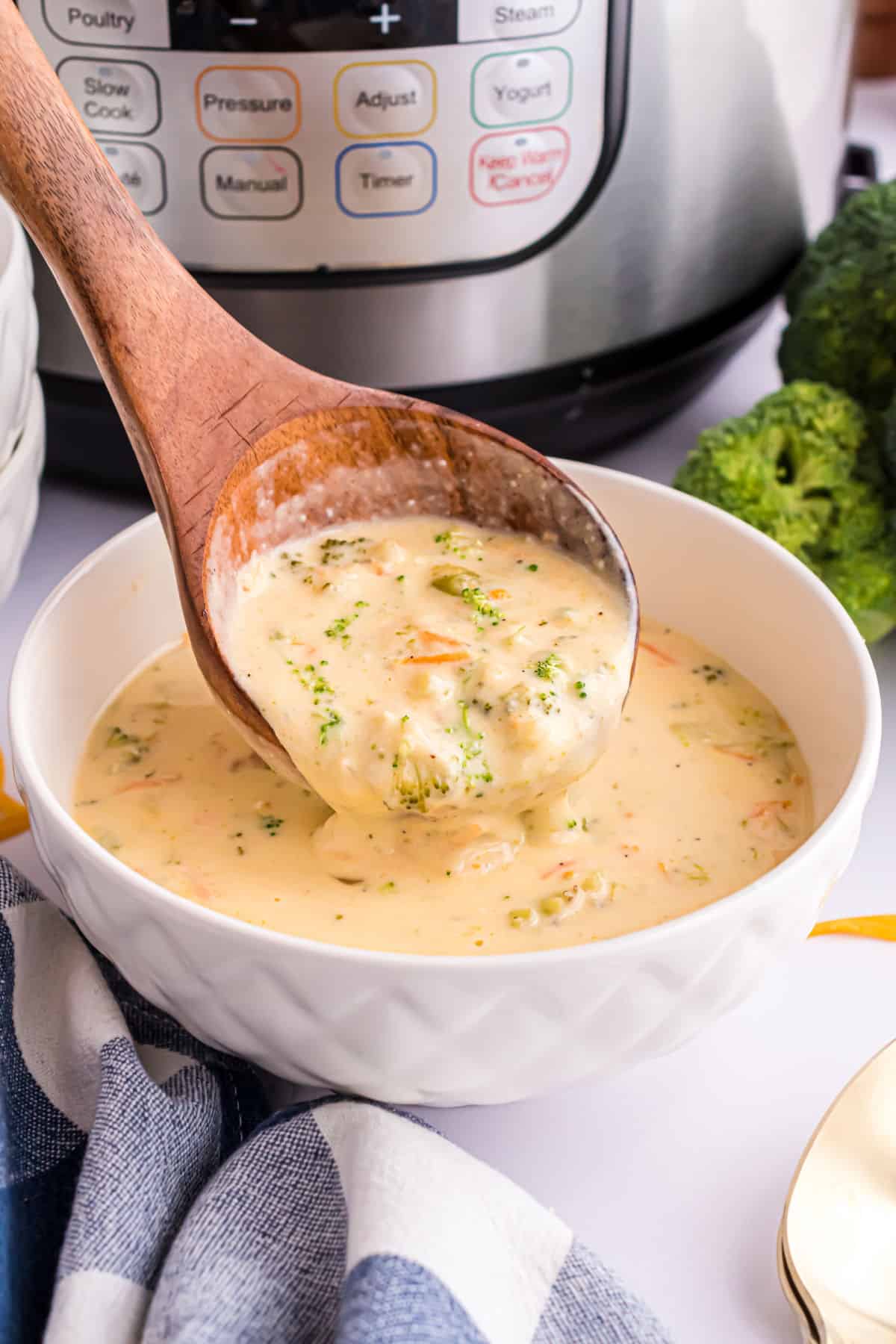 Table of contents
Why Broccoli Soup in the Instant Pot Works
Ingredient Notes
Easy Instructions
Useful Tips and Tricks
Serving Suggestions
Recipe FAQs
You can find more easy dinner recipes here:
Broccoli Cheddar Soup Recipe
Instant Pot Broccoli soup works
This Instant Pot Broccoli Soup is as good or better than the soup you would get in a restaurant. It's incredibly filling. What's the best part? There's nothing to it.
These are some of the reasons this recipe is so successful.
Dinner in 20 Minutes This is music to my ears. I'm grateful for every recipe that puts a wholesome dinner on the table quickly. This is especially true on a night when you're busy at work.
One pot recipe This recipe is simple because you literally only have to drop the ingredients into an Instant Pot. This also makes cleanup a breeze.
Endless possibilities. There are…