Chicken Adobo is a traditional Filipino dish that's full of salty, tangy and spicy flavor. With this simple Instant Pot recipe, you can have a delicious home-cooked chicken dinner ready in less than 30 minutes.
If you're bored making the same old chicken recipes over and over, today's Instant Pot Chicken Adobo is the perfect way to add some excitement to your menu! You'll love this Slow Cooker Bourbon Chicken too.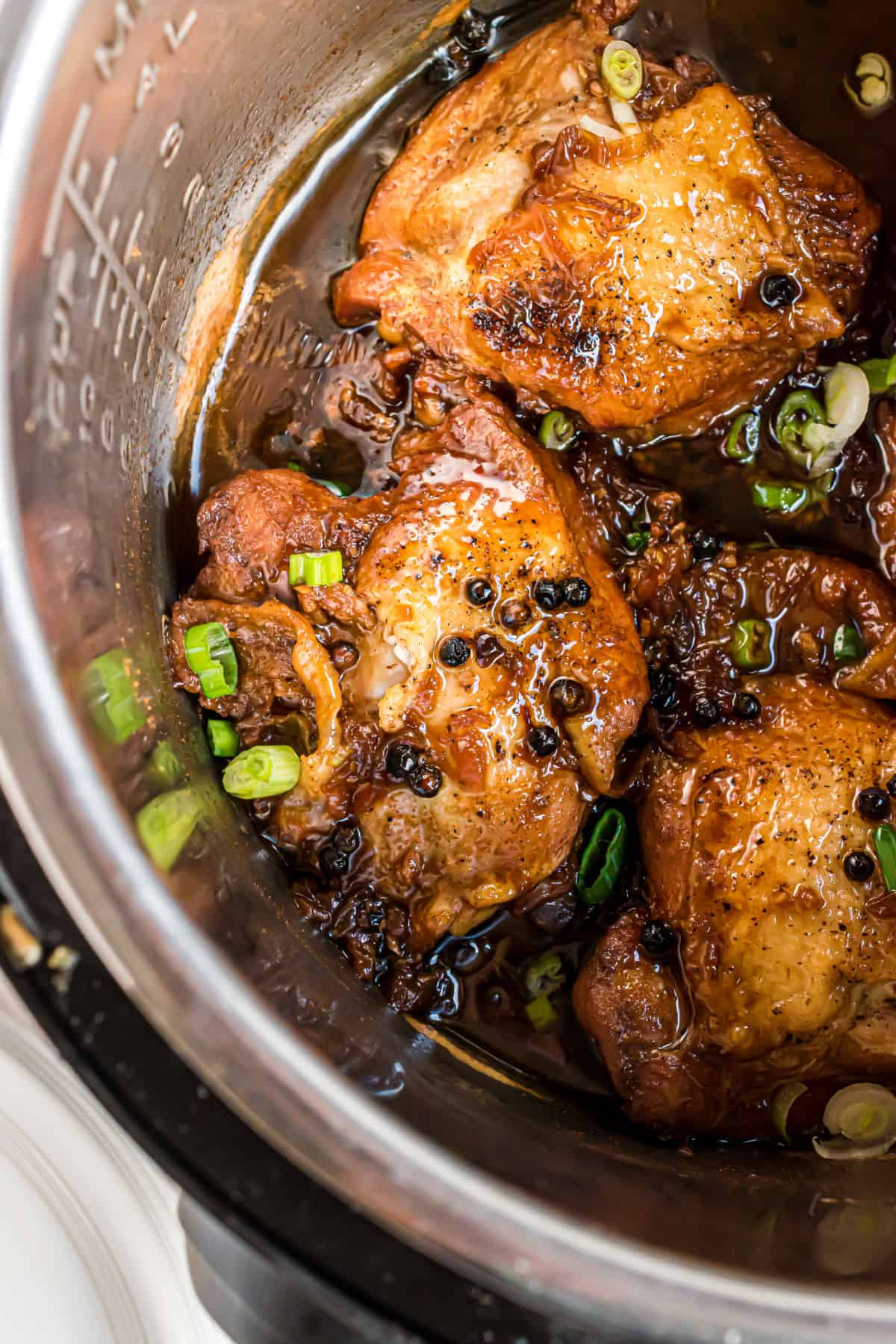 Table of Contents
What is Chicken Adobo?
Why This Recipe Works
Ingredient Notes
How to Make Chicken Adobo
Tip and Tricks
FAQs about Recipes
Instant Pot Chicken Adobo is a delicious recipe.
What is Chicken Adobo?
The Filipino staple is Chicken Adobo. Chicken thighs are pan seared then cooked in a glaze that's equal parts vinegary, salty and spicy with a hint of sweetness.
The unique combination of flavors in Chicken Adobo—including plenty of garlic and pepper—make it a memorable main course that will keep you coming back for more.
Whether you're trying to recreate a forgotten family recipe, recreating a restaurant version you love or trying Chicken Adobo for the first time, you're going to love this Instant Pot Chicken Adobo recipe!
Why This Recipe Works
….