What is a quick and easy comfort food? This is a hearty, delicious meal that you can make in no time. Instant Pot Lasagna Soup This recipe has all the classic flavors, but without the effort!
If you love our Instant Pot dinners, you'll have to try our easy Pasta e Fagioli in the Instant Pot next. Our readers love our Broccoli Cheese Soup in the Instant Pot.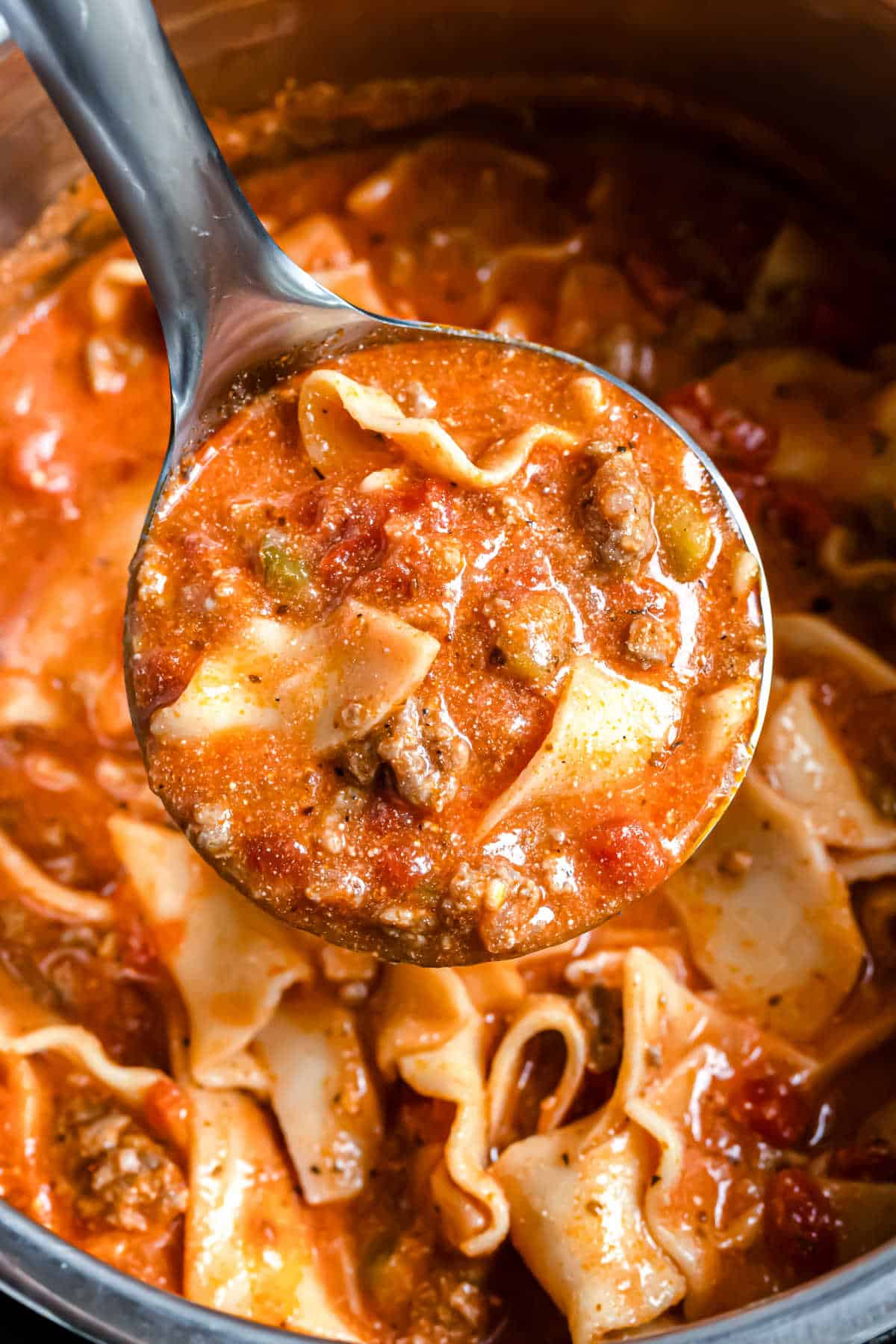 Table of Contents
This Recipe is the Best
Ingredient Notes
Aimee's Secret Ingredient
Step by step Instructions
Crockpot Lasagna Soup
Serving Suggestions
More Soup Recipes
Instant Pot Lasagna Soup Recipe
This Recipe is the Best
Before all my Italian friends jump out of the wood work and berate me, I'm just a mom trying to survive the dinner hour over here. I am in no way saying this is authentic Italian food…but it's about as close as I'll get these days.
If you're like me, and love to make shortcuts of your favorite comfort foods, take a seat so I can take you on a journey.
Clearly, I love Classic Lasagna <— you can take a peek at my family's favorite recipe!
But over the years I've taken the flavors of lasagna and broken it down into easier meals. This easy, cheesy Ravioli Lasagna is followed by Lasagna made in the Instant Pot.
I'm all about making the dinner hour a success without the stress.
Today's…