These homemade jelly donuts are filled with strawberry jam and deep-fried to perfection. They're light, fluffy, and just too good to resist.
The best donuts ever are homemade. If you've never tried making them from scratch but have always wanted to, here's your sign to start! Here are a few more recipes you can add to your list: Boston cream donuts and classic glazed doughnuts.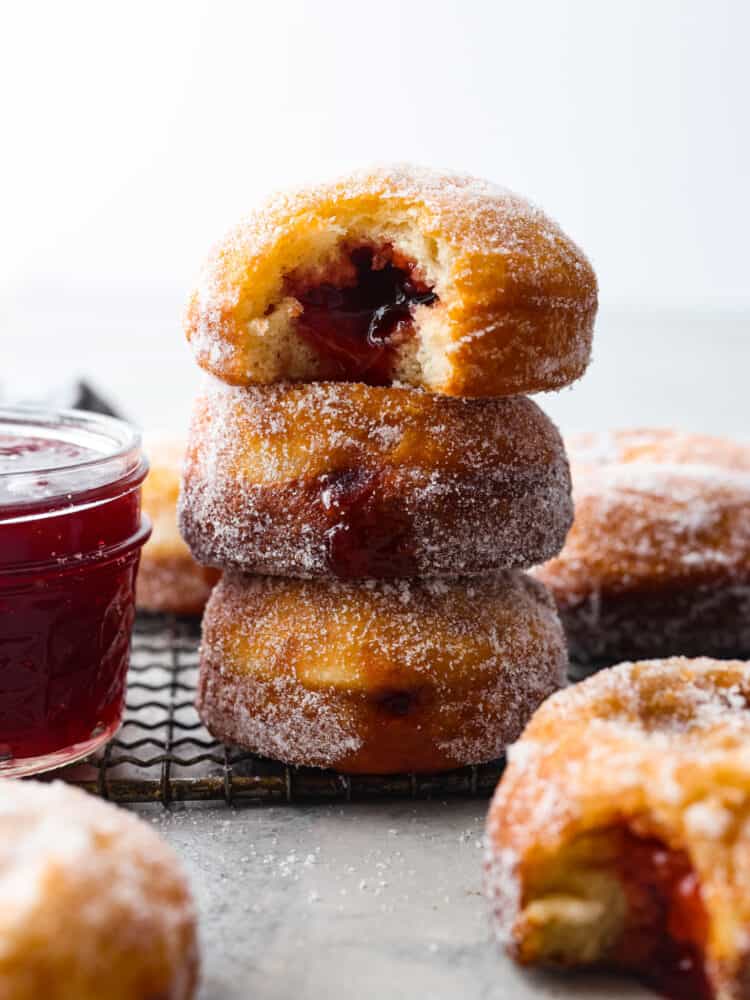 Jelly Filled Donuts Recipe
I already had recipes for homemade cake donuts and donuts but I thought I should add a recipe to make jelly donuts. I don't know why it has taken me so long, they're my favorite! There's nothing better than biting through soft and chewy donut, then getting to that sweet, fruity core. Just thinking about this makes my mouth water. Donuts, the ultimate sweet treat.
You can use any jam you like to fill the donuts. Blueberry, blackberry, raspberry, black currant, you name it! You can also use pure jelly instead of jam if you don't want any pulp in your filling. Your donuts will be perfect no matter what because the donuts are so delicious and airy.