If you're looking for the best Lemon Bars With shortbread crust this is it. This easy cookie crust is topped with powdered icing sugar and has a lemon glaze with a sweet, tangy filling.
Love lemons? You've got to try our lemon coconut cake. You can also try our simple lemon ricotta biscuits.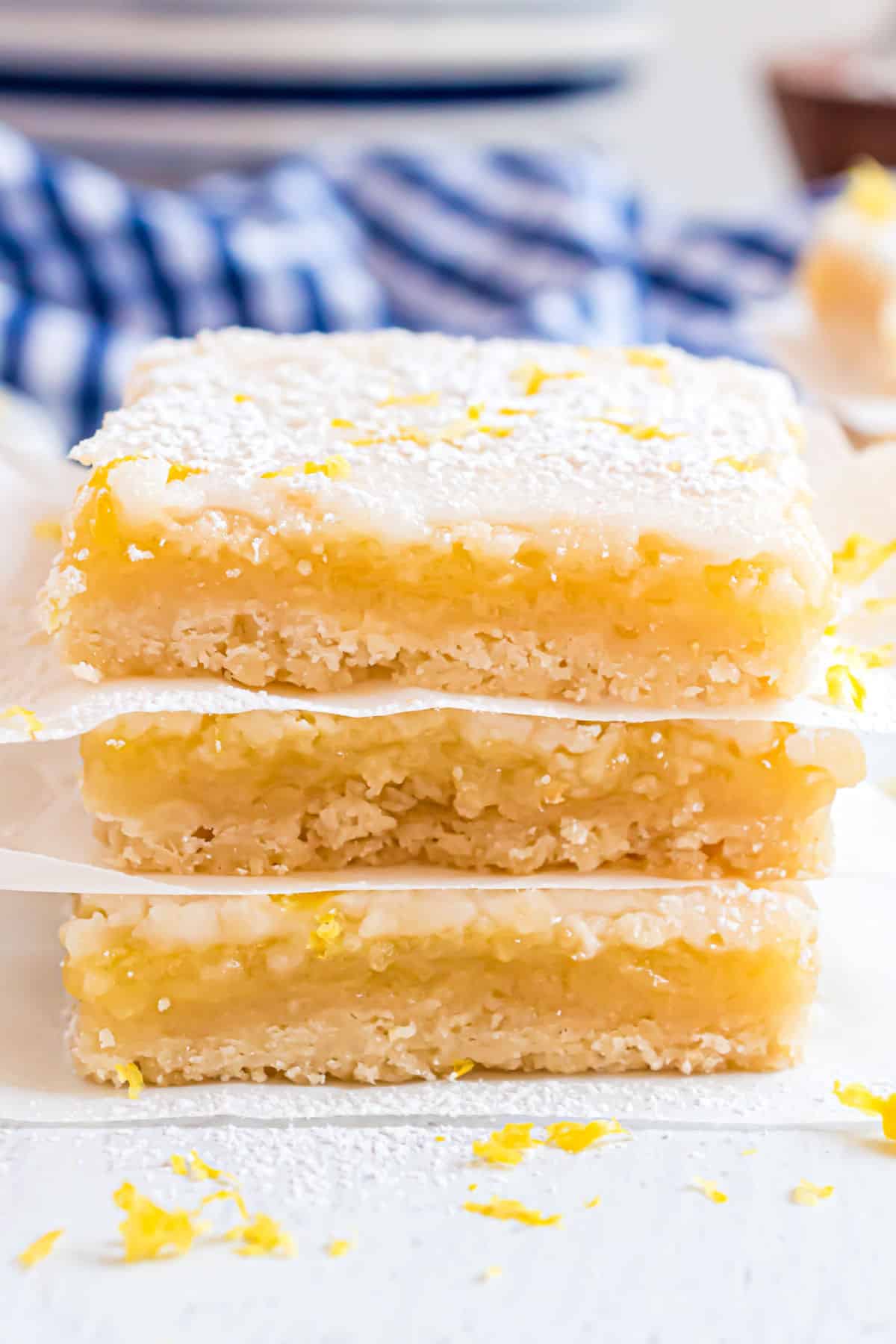 Table of Contents
Lemon Bars: The Best Lemon Bars
7 Ingredients
Lemon Bars – How to make them
Tip and Tricks
Lemon Dessert recipes
FAQ
More Easy Dessert Recipes
Lemon Bars Recipe
Lemon Bars: The Best Lemon Bars
All lemon bars are not created equal. If you're here looking for the secret to the best lemon bars, you've come to the right place.
Since years, I've tried DOZENS lemon bar recipes. They all differ in taste and consistency, from tart to sweet, moist and dry.
A lemon bar is best when it has a buttery, shortbread cookie base with a sweet-tart lemon topping. I'm open to glazes and powdered sugar.
Today's recipe has been made in my kitchen at least a dozen times over the past year.
Buttery shortbread crumb
Sweet and tangy sour lemon topping
Powdered sugar to add a little sweetness
Today's bars have the perfect consistency. The lemon filling is thick and layered on top of buttery shortbread cookies.
7…