Easy 4 ingredient oven-baked Lemon Hand Pies recipeHand pies baked with a lemony filling. A sprinkle of powdered icing sugar gives the hand pies a stunning finish.
Lemon desserts can be a treat. If you like them, try these soft and fluffier Lemon Ricotta Cookie. You can also try our lemon cheesecake to get the ultimate treat.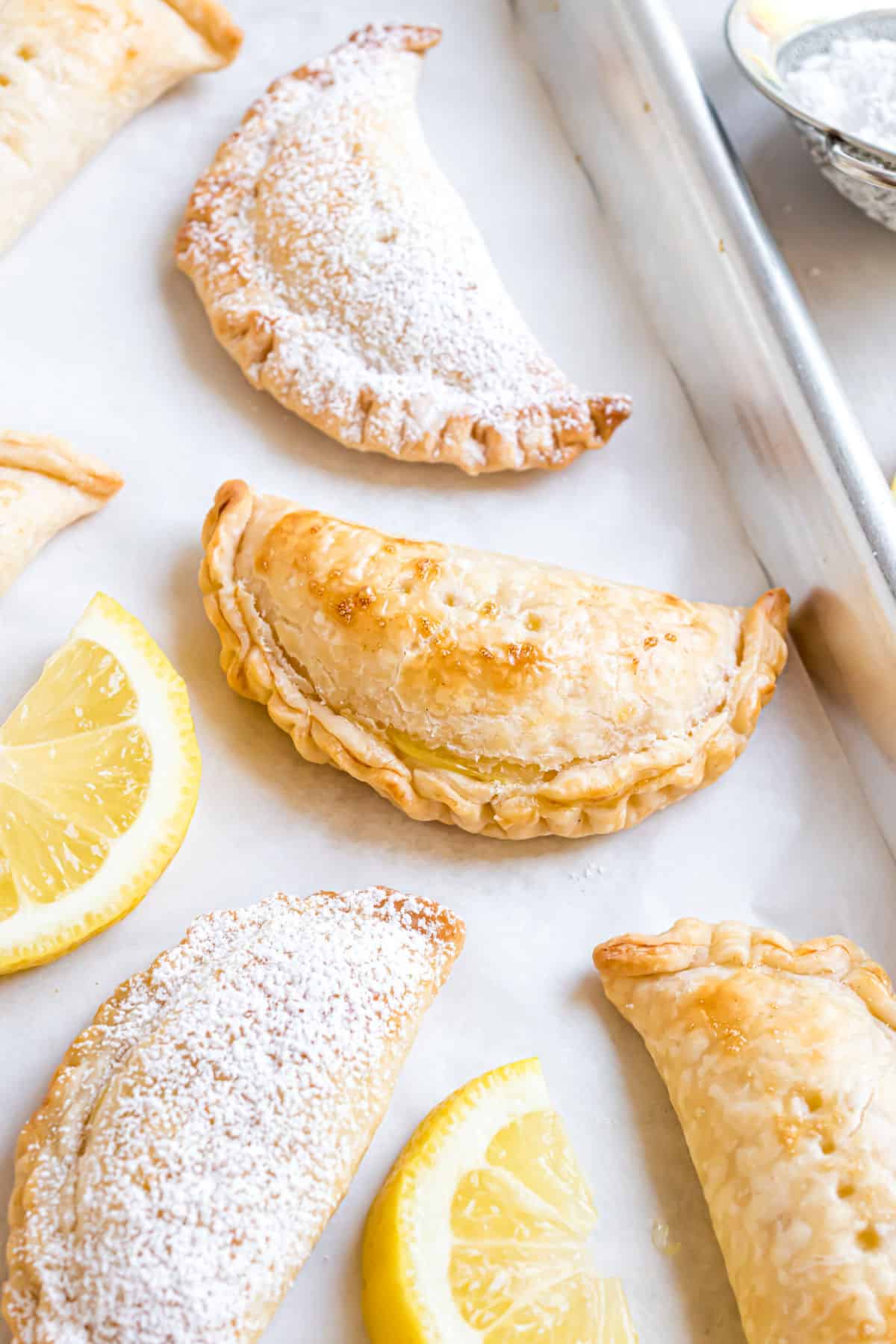 Table of Contents
This Recipe Works
Ingredient Notes
Lemon Hand Pies – How to Make Them
Tip and Tricks
FAQs about Recipes
More lemon recipes
Lemon Hand Pies recipe
This Recipe Works
These hand pies are the portable version of lemon tarts! This simple recipe combines a lemony tang with a buttery crust.
Only 4 ingredients The ultimate hand pie recipe is easy!
The flaky crust is created by refrigerating the pie crust. There's no need to guess or fuss.
You can use prepared Lemon Pie Filling or make Homemade Lemon Curd.
Hand pies can be easily transported, eaten and shared at any event.
We're no stranger to hand pies around here. From easy blueberry hand pies, to festive cherry hand pies, we've got you covered with flavors and techniques!
Ingredient Notes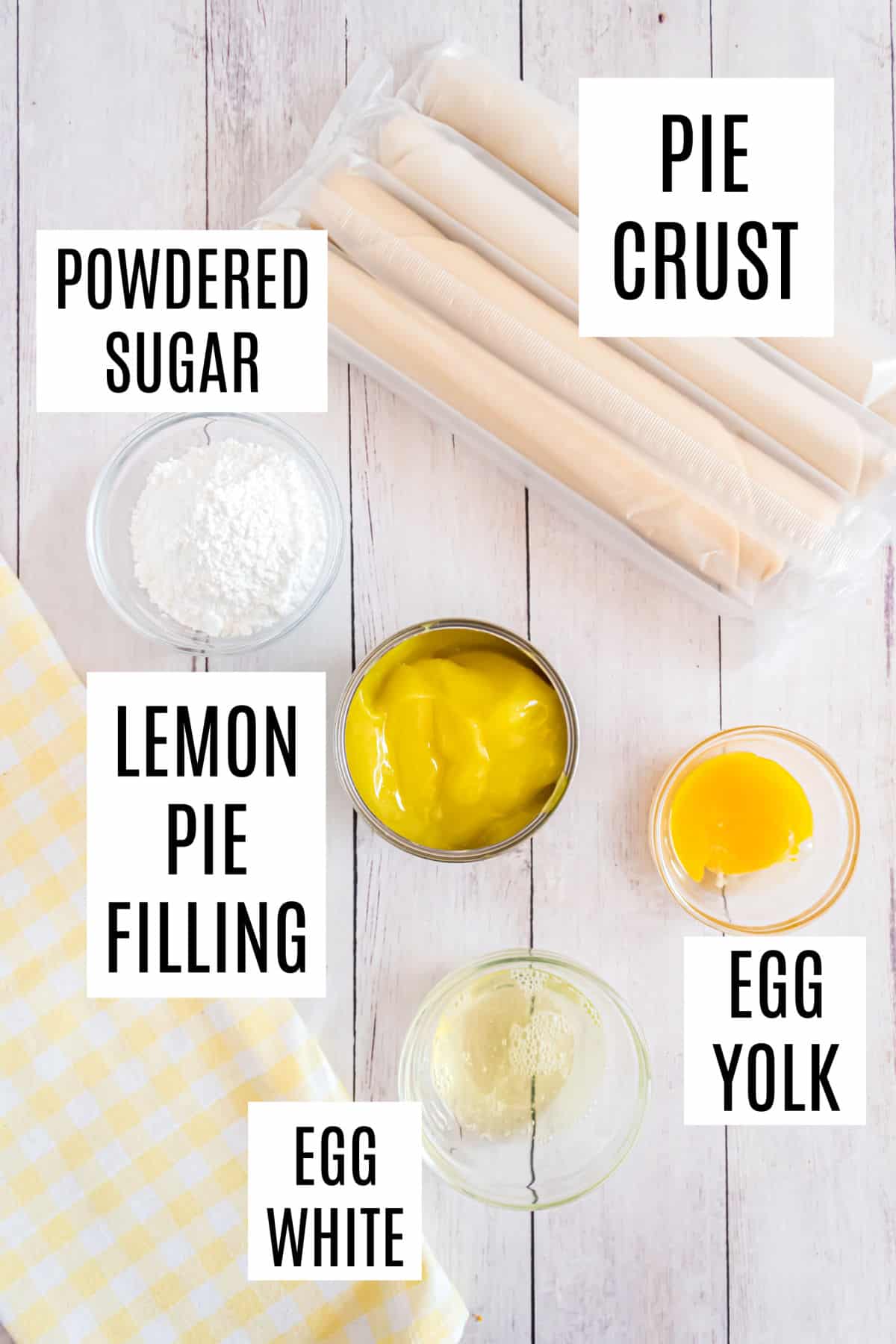 Three ingredients is all you need for this recipe! You can make this recipe as easy or difficult as desired.
Pie Crust…