Orzo, chickpeas, and lemon are cooked in a lightly spiced broth. Spinach is added.
Our new favorite 30-minute, 1-pan, 10-ingredient meal. ♡
Orzo, chickpeas, turmeric, cumin and lemon zest are simmered until tender in a golden-colored broth. Then just wilt in a few handfuls of baby spinach, add one final big splash of lemon juice, and sprinkle on some fresh cilantro (if that's your thing). This delicious, easy dinner is ready in no time.
We've enjoyed serving this one on its own for a simple vegetarian dinner, or adding some pan-seared salmon or shrimp on the side. Or we've found that this recipe also tastes Just click here to learn more. As delicious as a cold pasta salad. Perfect for summer picnics, potlucks and grill nights.
You will love these orzo and garbanzo beans no matter how you prepare them!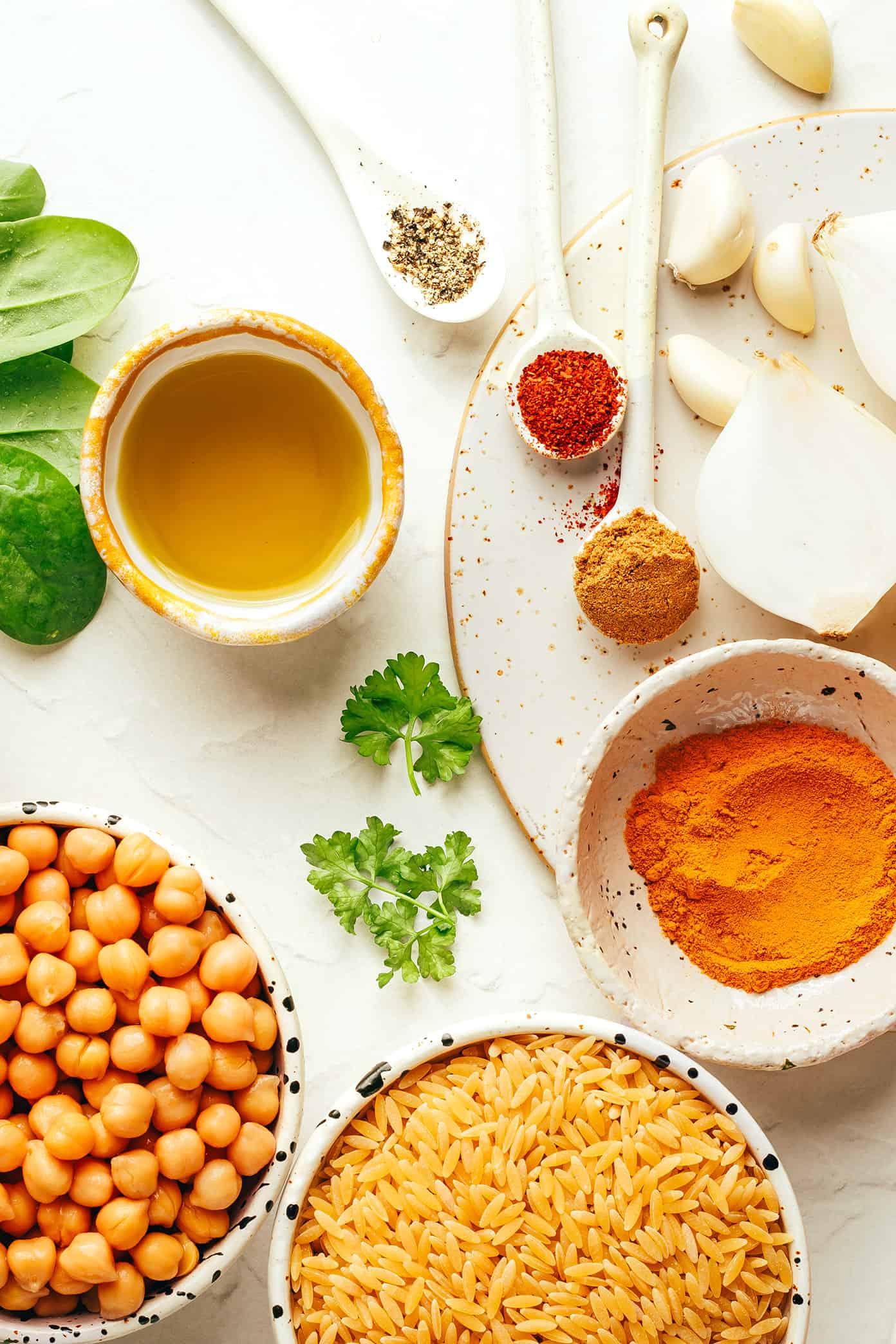 Ingredients for Lemony Spiced Orzo with Chickpeas
Please read the following notes to learn more about what you'll need for this recipe of orzo with chickpeas:
Orzo: The al dente orzo is a perfect match for the chickpeas. It absorbs all that tasty spiced broth during cooking. I love using…