This recipe for mango lentil salad comes together in under 30 minutes, and it is packed with vibrant and fresh ingredients.
New favorite lentil salad alert! ♡
I've been loving this salad So much love to you all lately because it's wonderfully light and fresh and downright bursting with juicy, tropical, summery flavors. This hearty dish is made with protein-packed legumes. You can also use farro, quinoa or other grains if desired. Then to those we add sweet and juicy mango, creamy avocado, tangy red onion, tons of fresh mint, chopped spinach, crunchy almonds, and a sprinkling of tangy feta if you'd like. A quick batch of my everyday lemony salad dressing ties it all together.
It's a simple and wholesome recipe that's easy to make in less than 30 minutes, and also holds up nicely in the fridge if you'd like to prep a big batch for weekday lunches. While we've mostly just served the salad as a main course here in our house, it would also pair beautifully with any protein of your choice (such as grilled chicken, salmon, steak, etc). It would be great to bring along for a picnic or potluck this summer.
Let's make some lentil salad together!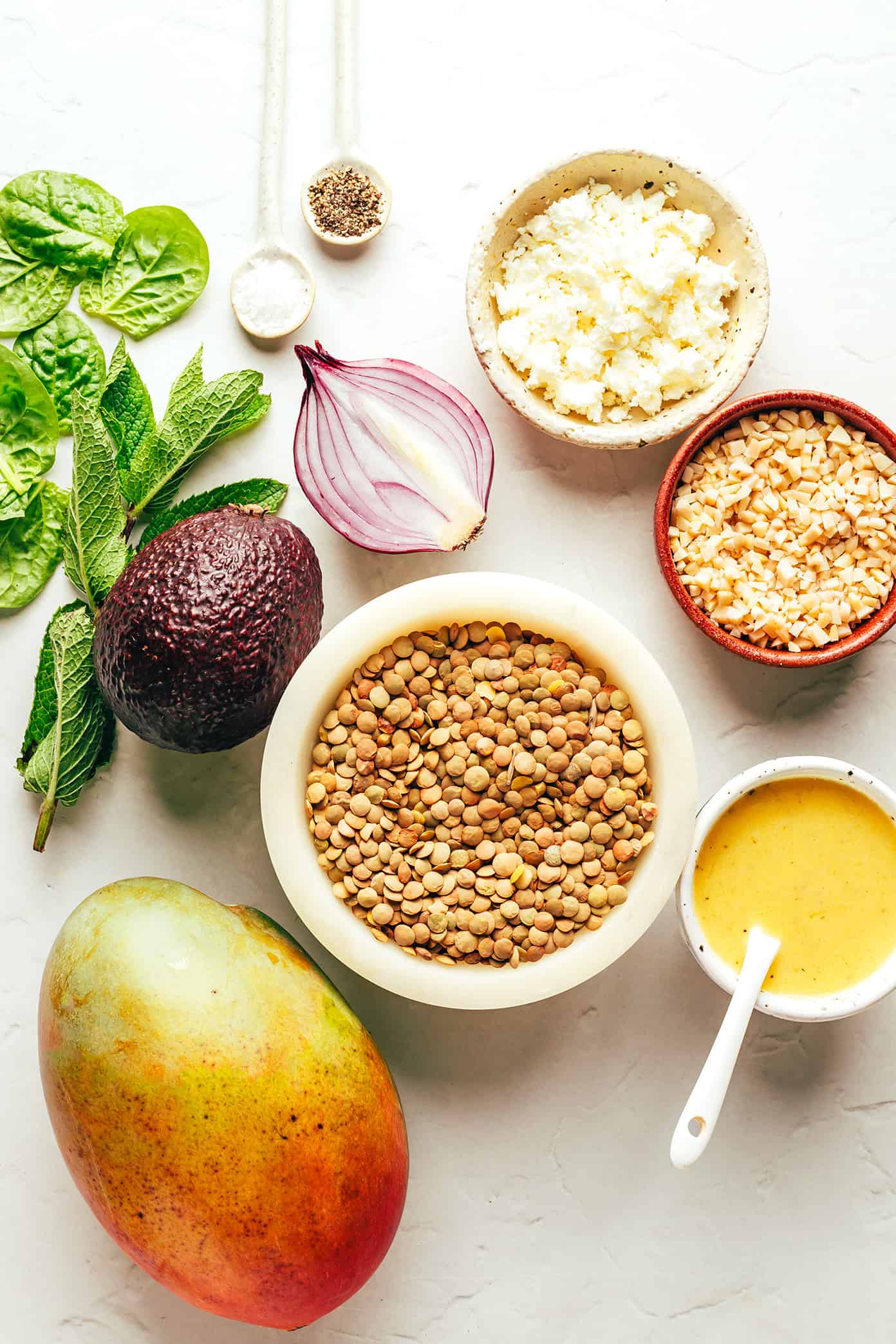 (more…)