Savory Mushroom Gravy is rich, flavorful, and the perfect topping for steak, pork, chicken, or mashed potatoes. It's easy to make and ready in just 20 minutes!
This mushroom gravy is an easy way to spice up your meal with a lot of flavor. Try it over your mashed potatoes or over salisbury steaks! It's so delicious, you'll want to pair it with a variety of meals.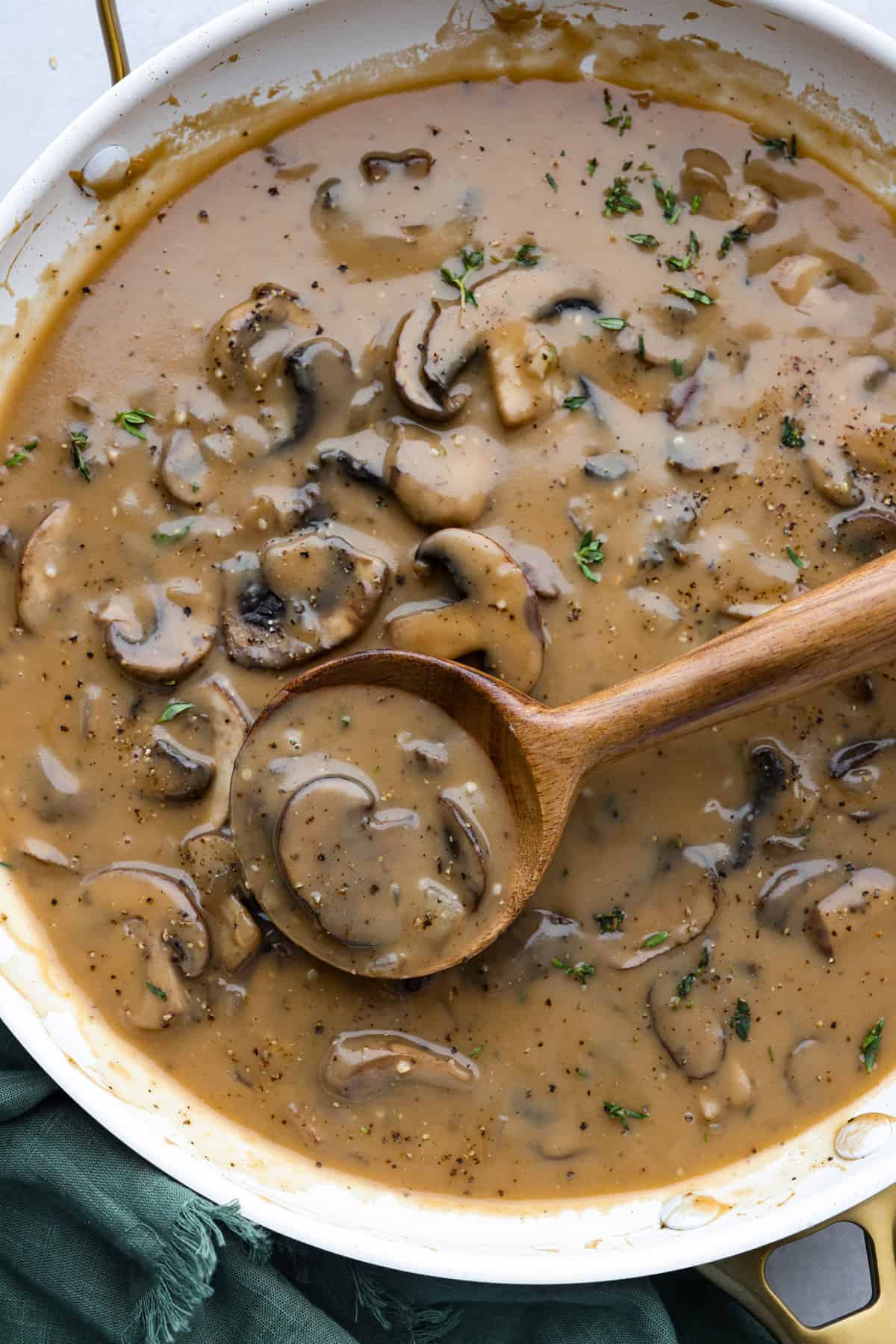 The Best Mushroom Gravy Recipe
This delicious mushroom gravy is made with a wonderfully tasty onion and garlic beef broth that nestles tender mushrooms. Topped with fresh thyme and ready in about 20 minutes, it's an incredible crowd-pleasing addition to your potatoes or hearty beef, pork, or chicken dishes.
This mushroom sauce is simply delicious! It's not too thick or too thin, and so perfectly creamy and luscious thanks to the addition of butter and flour. The mushrooms have an earthy umami flavor, the sautéed onions add deep aromatic flavor and a hint of sweetness, and the beef broth gives this gravy recipe a meaty taste that's irresistible.  
Ingredients of Mushroom Gravy
This recipe uses simple ingredients and you may already have most of them.