The oven-baked herb turkey is moist and tender. It's stuffed with slices of citrus, a crisp apple, and fresh herbs then baked until it's a toasty golden brown. It's mouthwatering and delicious!
Thanksgiving is incomplete without the sides! Try sweet potatoes or my green bean casserole. You can also try carrots and cauliflower au gratin. You must end your evening with pumpkin pie.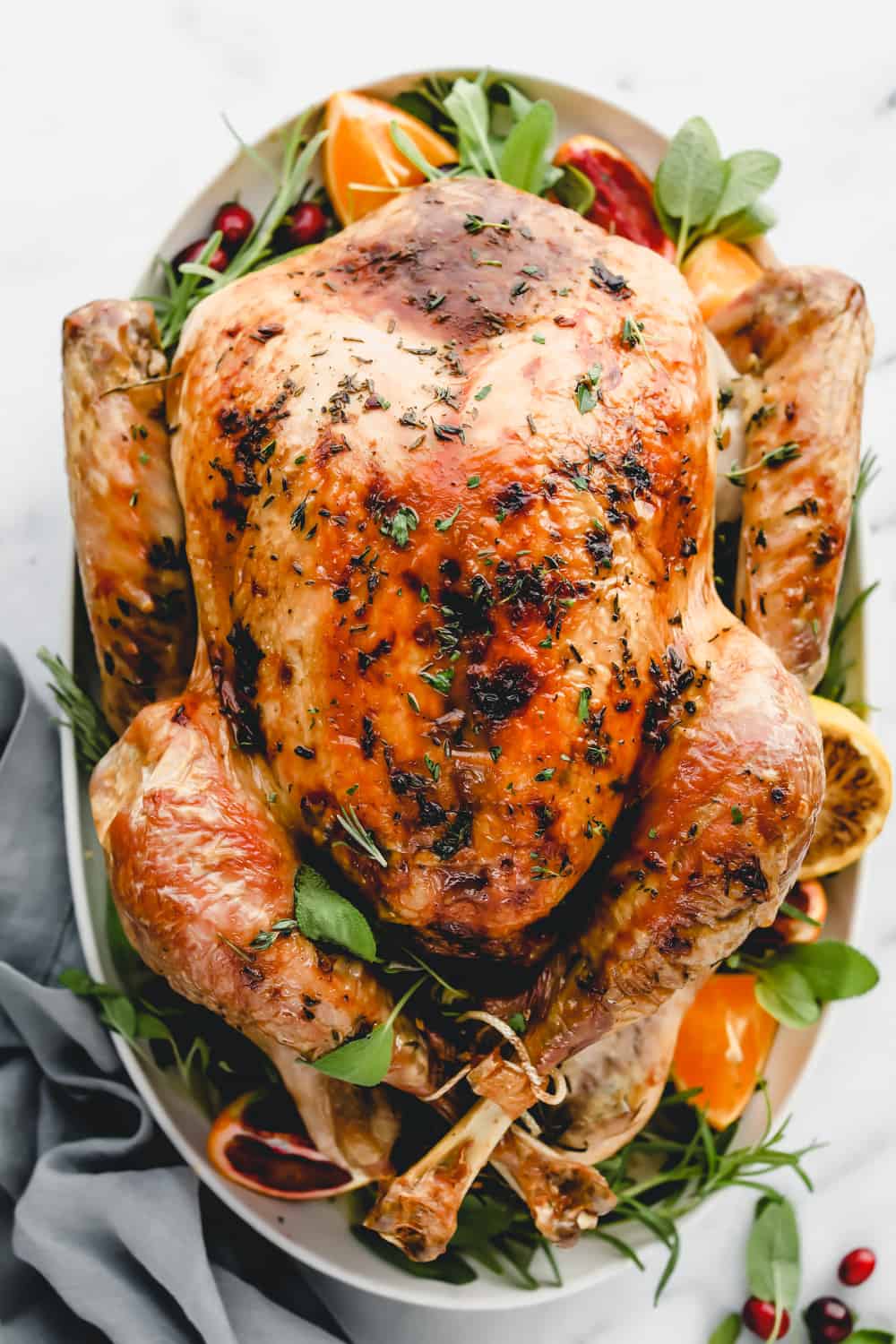 Oven Baked Turkey with Herbs
Thanksgiving is not the same if you don't have a gorgeous turkey on your dining table. This recipe for turkey is THE BEST. Your guests won't be disappointed! Everyone will be raving about the beautiful golden-brown bird. The preparation and baking of Thanksgiving dinner takes time. This recipe is so simple that anyone can do it! You'll have the perfect Thanksgiving turkey.
Everyone looks forward to the turkey at Thanksgiving. This step-by-step guide will make your Thanksgiving one to remember! And when you're done with the turkey then these sides of Sweet Potatoes and Mashed Potatoes, brown butter carrots, and Green Bean Casserole go fantastic with…