Peanut butter caramel corn made even sweeter by the addition of candy corn. This easy Halloween treat tastes just like a Pay Day candy bar.
Caramel corn is one of my favorite treats to make to give as a gift or party favor. I was craving chocolate covered caramel corn recently and decided to make it a little more festive by adding in some candy corns.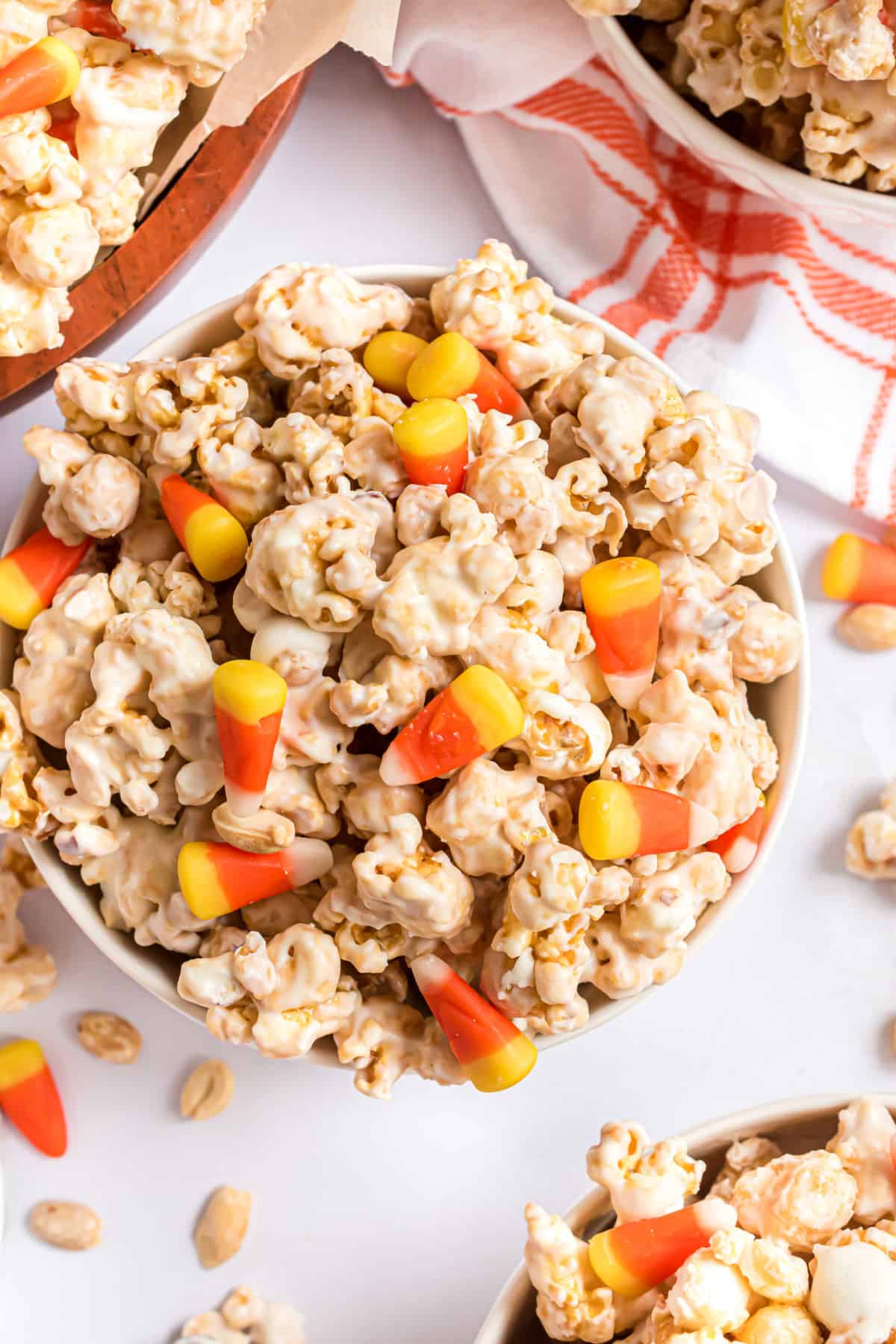 Table of Contents
What is a Pay Day?
Ingredient Notes
Step by Step Instructions
Tips and Tricks
More Snack Recipes
Payday Caramel Corn Recipe
What is a Pay Day?
Those little morsels of candy corn didn't just add color–they made the popcorn taste like the Payday bars!
A Payday is a candy bar made with peanuts, nougat and a candy coating. Something about combining candy corn and peanuts together recreated the flavor almost perfectly.
I've been munching on bowls of peanuts and candy corn for years, especially when it's Halloween season and there's candy corn everywhere.
That snack inspired payday truffles and this payday cookie recipe!
So adding candy corn to my peanut butter caramel corn to make Pay Day Caramel Corn was a no-brainer.
Ingredient Notes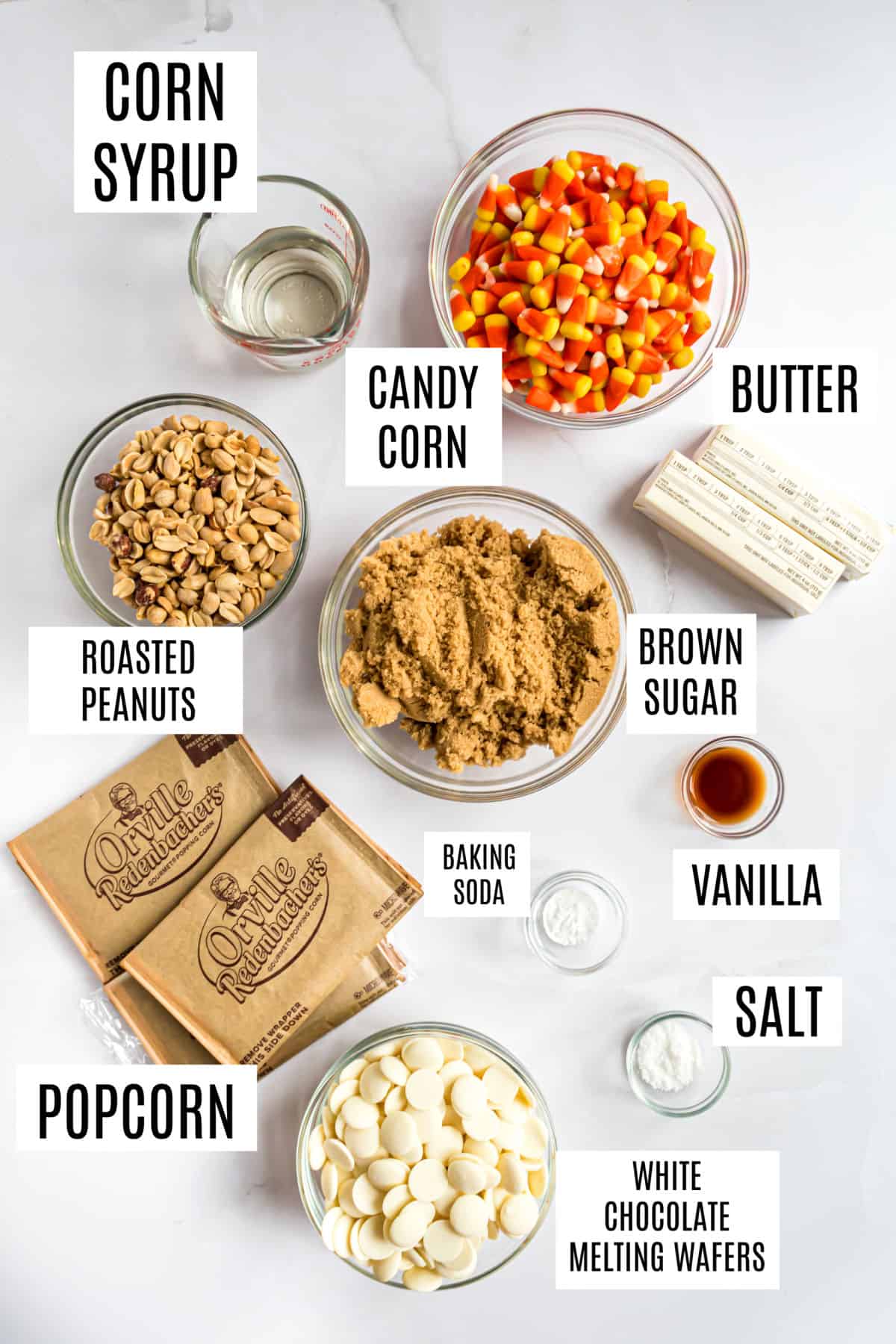 Popcorn- Good caramel corn starts with freshly popped corn. Use your favorite microwave…