This homemade snack is a great way to spice up your afternoon snacks. Peanut Butter Caramel Corn that's salty and sweet and has peanut butter M&Ms folded in! Today, make a batch!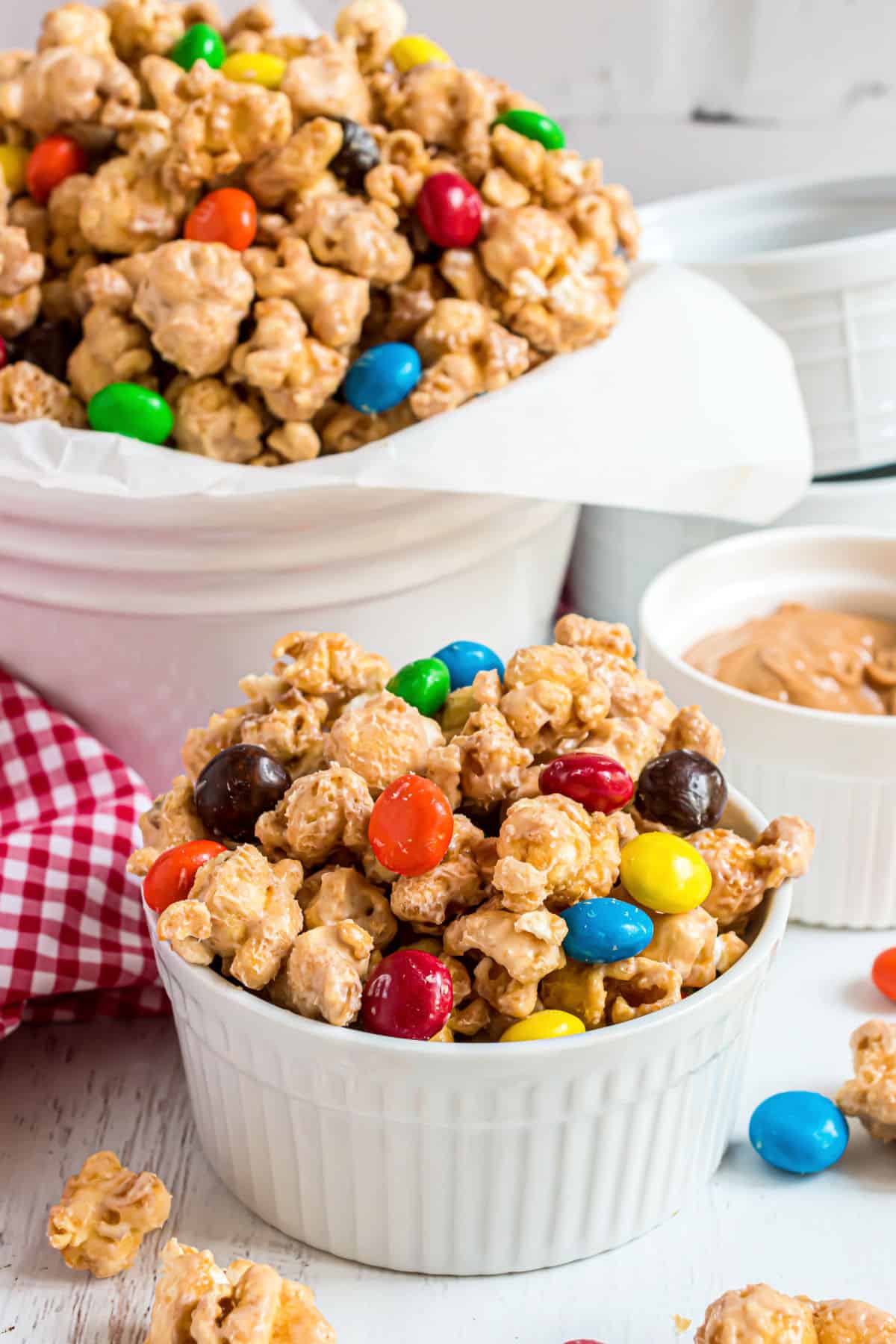 Table of Contents
This recipe is the best
Ingredient Notes
Easy Instructions
Tip and Tricks
Recipe FAQs
More Easy Desserts
M&M'S® Peanut Butter Caramel Corn Recipe
This recipe is best
Who doesn't love snacking on some microwave popcorn while watching a movie or hanging out with friends?
I love popcorn. You name it: salty, buttery, sweet kettlecorn, cheesy or greasy popcorn. Caramel corn is my favorite. I adore it.
And today's recipe starts with my favorite homemade caramel corn as a base. I then go one step further and coat the crunchy caramel popcorn with a white-chocolate-peanut butter coating.).
AND then I folded in some M&M'S® Peanut Butter candies, giving this treat all the makings of an epic snack.
Perfect for potlucks, lunches, picnics or game-day get-togethers! This is a perfect gift for anyone! It will be loved by everyone!
Sweet and salty The snack has been elevated to a whole new level.
The favorite Peanut Butter + Chocolate Combination is also here
This is the best way to make a Big batch so it's perfect for sharing
White…