The perfect Holiday appetizerMake this Cranberry Pecan Brie in Puff Pastry Sheets. Baked Brie This elegant and simple party food is perfect for any occasion.
Our crab puffs are also a favorite among readers!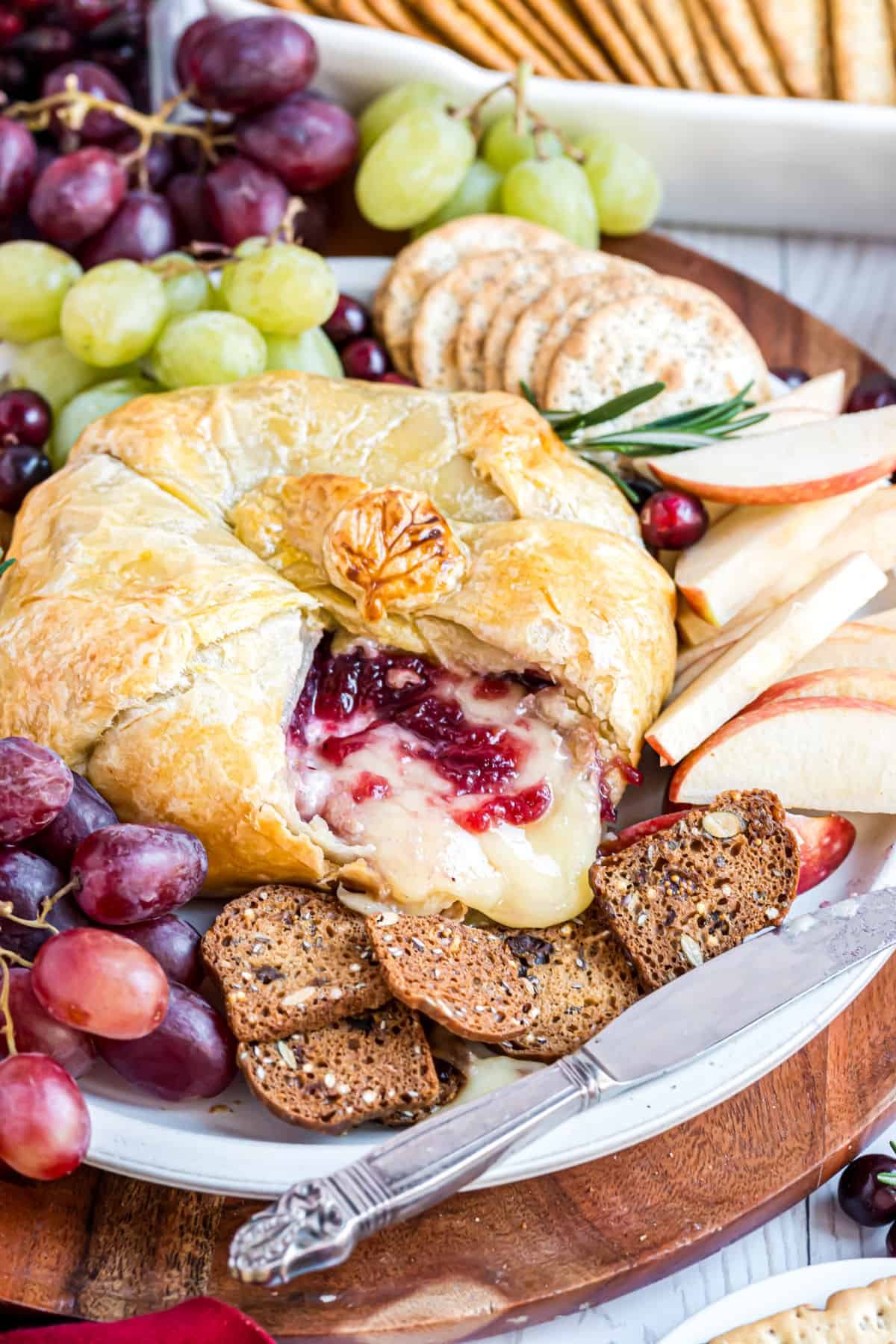 Table of contents
This Recipe is the Best
Ingredient Notes
Tips & Tricks for Baked Brie
Simple Appetizers
Puff Pastry wrapped Cranberry Brie recipe
This Recipe is the Best
When it comes to the holidays, it's all about the dinner, right?
You slaved over the turkey, honey baked ham or cranberry sauce.
But if you're like me, you might always find you've forgotten about the appetizers.
Whether I'm having guests over for a full sit-down dinner or a casual buffet, I like to have something for everyone to nibble on before the main meal.
And even when we don't have guests at the table, my family is always hankering for something to nosh while we're waiting for the actual dinner to be ready.
It is important to have holiday appetizers you can make quickly and easily!
Ingredient Notes