Slutty brownies These are the ultimate in dessert indulgence. The base is cookie dough, with Oreos on top. A generous layer of brownie batter is then added. What's not to love?
If you're a sucker for gooey brownie desserts, be sure to try our Oreo Brownies next. Try our chocolate-chip lasagna recipe asap.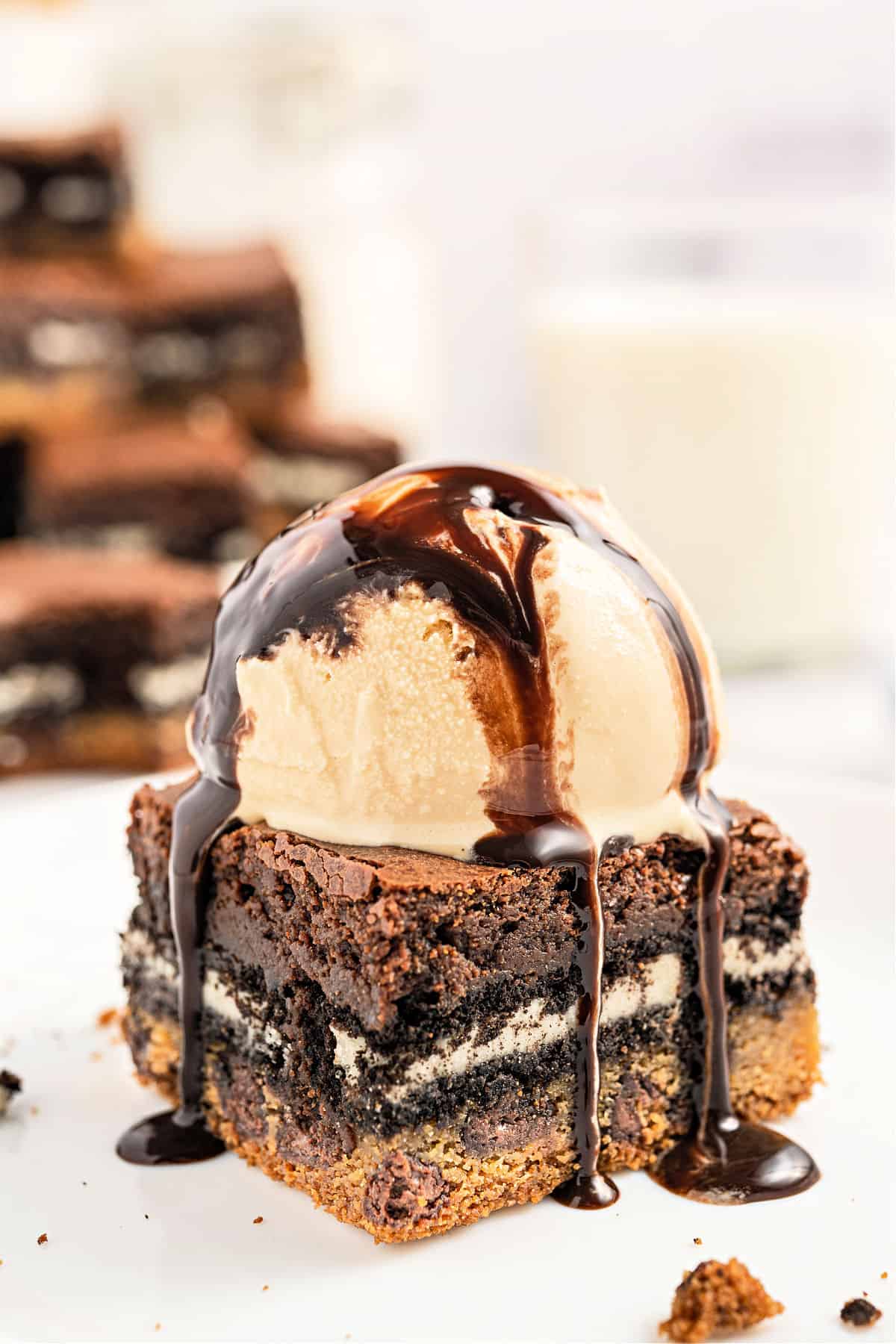 Table of Contents
Why Slutty Brownies Are Effective
Ingredient Notes
Simple Instructions
Tip and Tricks
Recipe FAQs
Slutty Brownies recipe
Why Slutty Brownies Are Effective
This is one of the few desserts I have eaten that has made me feel guilty. They are delicious. So, if you're craving sweets, this dish is perfect. After 20 minutes of preparation, you can sit back and relax. I won't tell a soul.
I first saw mention of slutty brownies on Kevin and Amanda's website many years ago. You might ask, what are they?
Imagine the ultimate treat. We stuffed Oreos into our favorite Brookies. You're welcome!
Here are a few reasons why you'll love it,
Three desserts all in one. If you can't decide which dessert to make, this recipe has three desserts in one: cookie dough, Oreos, and brownies. It's a terrific trio.
Pure indulgence. If you're a chocolate or…