This recipe will take your banana bread to the next step! This is the perfect recipe to upgrade your banana bread! Snickerdoodle Banana Bread This recipe is topped with a cinnamon-sugar coating that's crunchy and delicious.
Do you love cinnamon and sugar? Our readers also love our homemade Churros. And don't skip our cinnamon spice cupcakes too!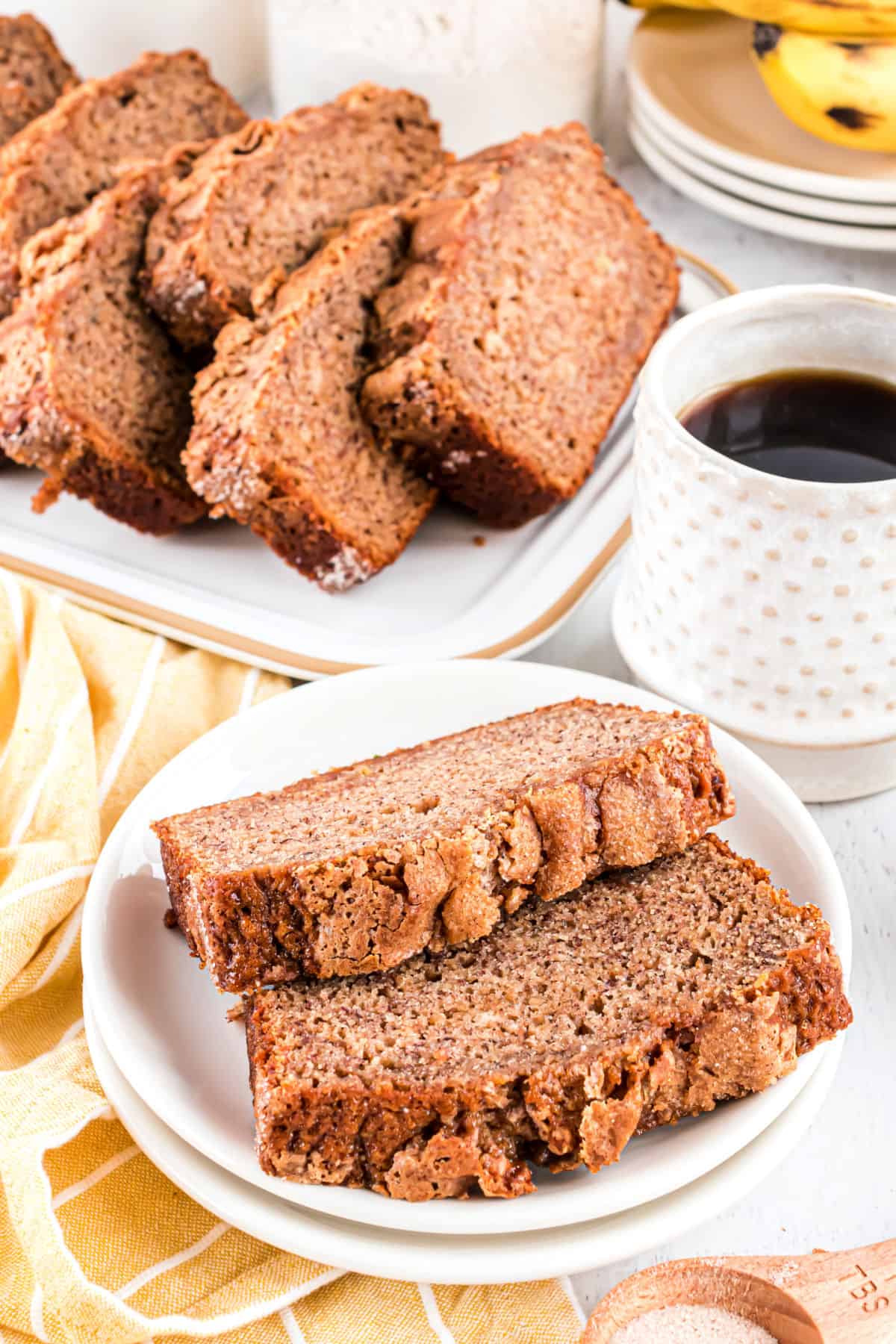 Table of Contents
This Recipe is the Best
Ingredient Notes
Reminder
Simple Instructions
Useful Tips and Tricks
Recipe FAQs
Aimee's Tip
Easy Breakfast Recipes
Snickerdoodle Banana Bread Recipe
This Recipe is the Best
Snickerdoodles is my favorite cookie. Next, I'd like to mention Oatmeal Scotchies followed by Oatmeal Rasin Cookies and then Chocolate Chip Cookies.
Today, I've taken my favorite Classic Banana Bread recipe and gave it a good Snickerdoodle twist.
I added some extra cinnamon to my bread and then covered it with a cinnamon-sugar topping. Like Amish friendship bread I oiled the pans, and coated them with a thick layer of cinnamon sugar.
After the batter is poured into the pans, I bake them. poured Sprinkled cinnamon sugar generously on the top of the pie before baking. This will create the sweet crust that you see on the photos.
Spread whipped butter on top of the…