Fresh aromas of aromatic plants Strawberry Bread Baking is hard to resist. That's why it's always strawberry season in my kitchen. I love this quick bread recipe because it's easy to make and only takes 15 minutes.
The strawberry glaze is a great addition to our delicious strawberry cookies. But also, if you haven't tried our strawberry cheesecake, get to your kitchen and do it now!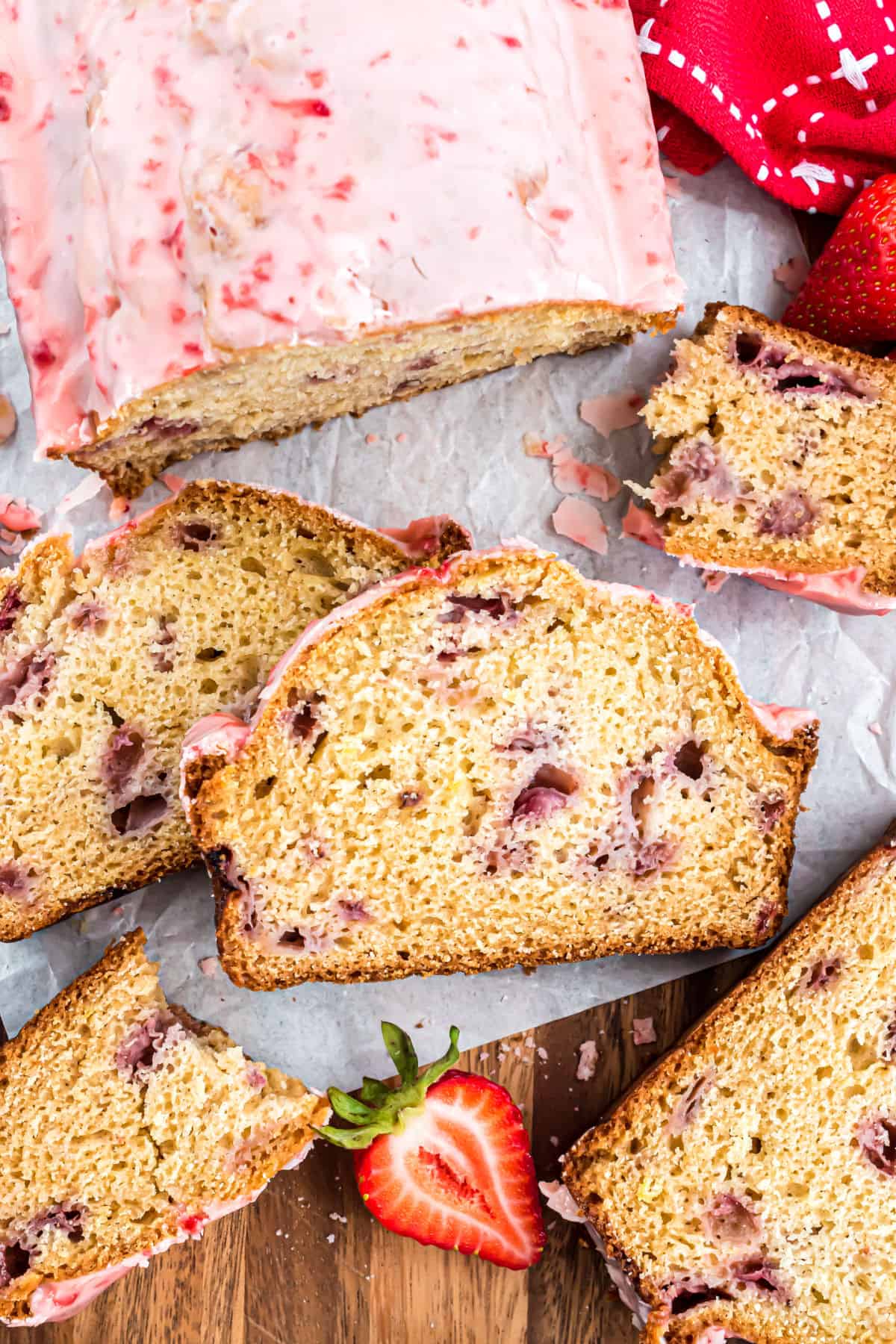 Table of Contents
Why This Strawberry Bread is The Best
Ingredient Notes
Simple Instructions
Tip and Tricks
Recipe FAQs
Strawberry Desserts
Strawberry Bread Recipe
Why This Strawberry Bread is The Best
It's hard to beat a moist quick bread paired with your morning coffee. This strawberry bread is a favorite of mine because it's delicious and has a fresh taste from the strawberries.
Here are some more reasons this recipe is effective.
Minimum effort, maximum flavor. The batter only takes 15 minutes to prepare, then the oven does the rest. This is a strawberry bread that you can make in no time.
It's moist and soft. Buttermilk is the secret ingredient. It makes the bread moist and delicious with a perfectly bready crumb…