Strawberry Rice Krispie treats are the perfect no-bake recipe if you're craving something sweet. This chewy classic is infused with berry flavor from freeze-dried strawberry. And with only 5 ingredients, they're as easy as it gets!
When it comes to rice krispie snacks, we are not afraid of flavorings. From pistachio rice krispie treats to our chocolate topped cherry rice krispie treats, there's something for everyone.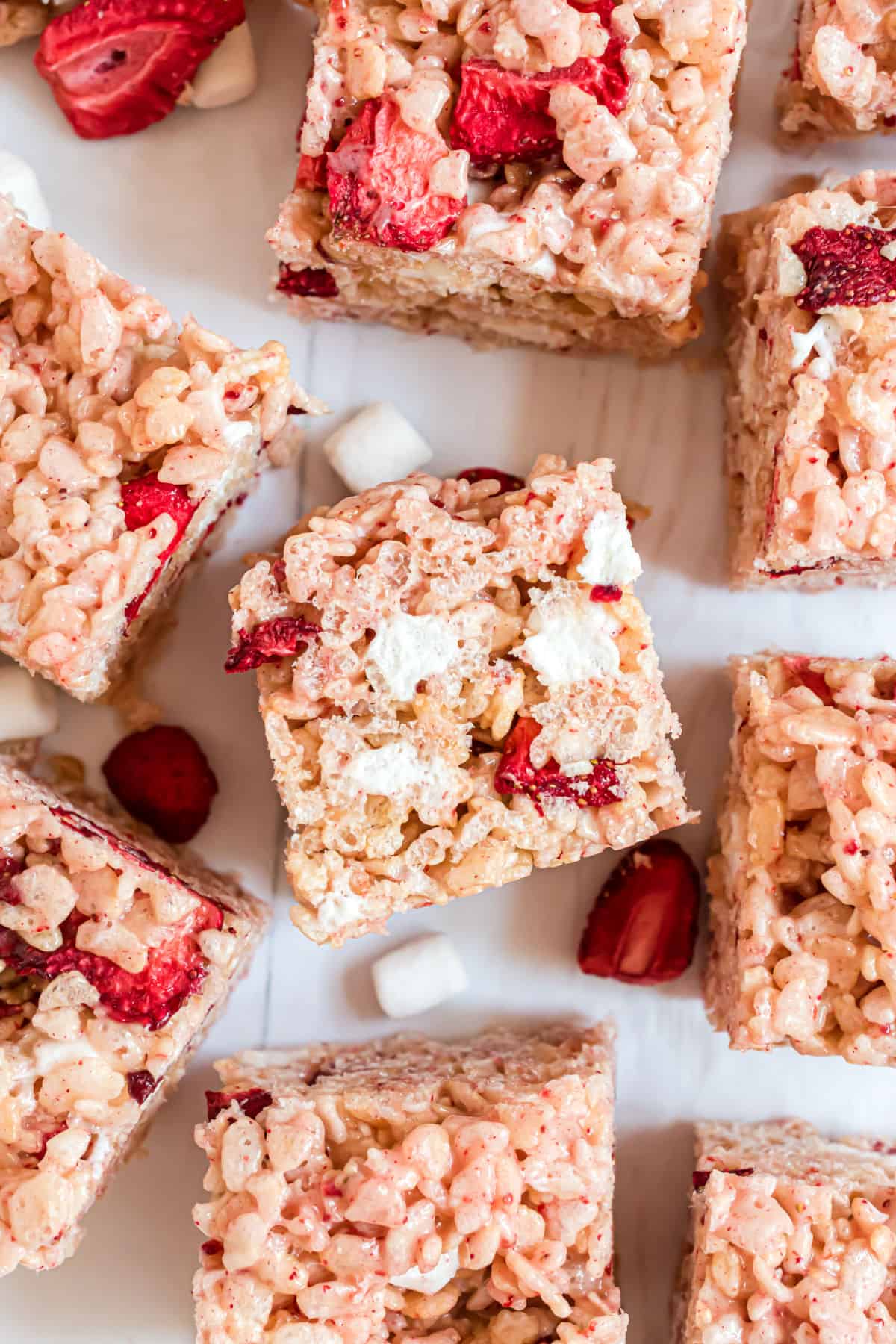 Table of contents
This Krispie Treat recipe works
Ingredient Notes
Strawberry Rice Krispie treats – How to make them?
Useful Tips and Tricks
Recipe FAQs
Strawberry Rice Krispie Treats recipe
This Krispie Treat recipe works
I love these Rice Krispie treats because they have the classic texture of Rice Krispie with a strawberry touch. The kids also love them.
In a good, unexpected way, most people are surprised by the strawberry flavor. It's sure to put a smile on anyone's face.
This recipe is also a great choice for a number of other reasons:
They're great for parties, barbecues, and gatherings. Not only are they scrumptious, but they're also pretty with their bright and cheery strawberry color.
These are easy to take with you and enjoy anywhere. Whether you're packing them for a picnic or tossing them into a lunchbox,…