This orange tahini sauce is both tangy AND sweet! This orange tahini dressing is tangy and sweet!
Here's the plan: I'll keep posting tahini dressing recipes in spite of the fact that a good many live on this blog already.
You'll tell me if get tired of seeing them. Deal?
But I do make a lot. Every time I try a different way to make tahini, I gain a renewed appreciation for the versatile, healthy condiment.
It's hard not to keep sharing.
We were experiencing a period of fluctuation in late March/early early April, where we alternated between warm spring days and damp, chilly days in the upper 40s.
I was in a soup mood. It was a good time for soup. And foods that might somehow conjure up sunshine.
For example, a dressing with a bright citrus flavor that can be used on salads or bowls.
Orange tahini dressing ingredients
This dressing is what it says it is, and the ingredients are exactly what you'd expect them to be.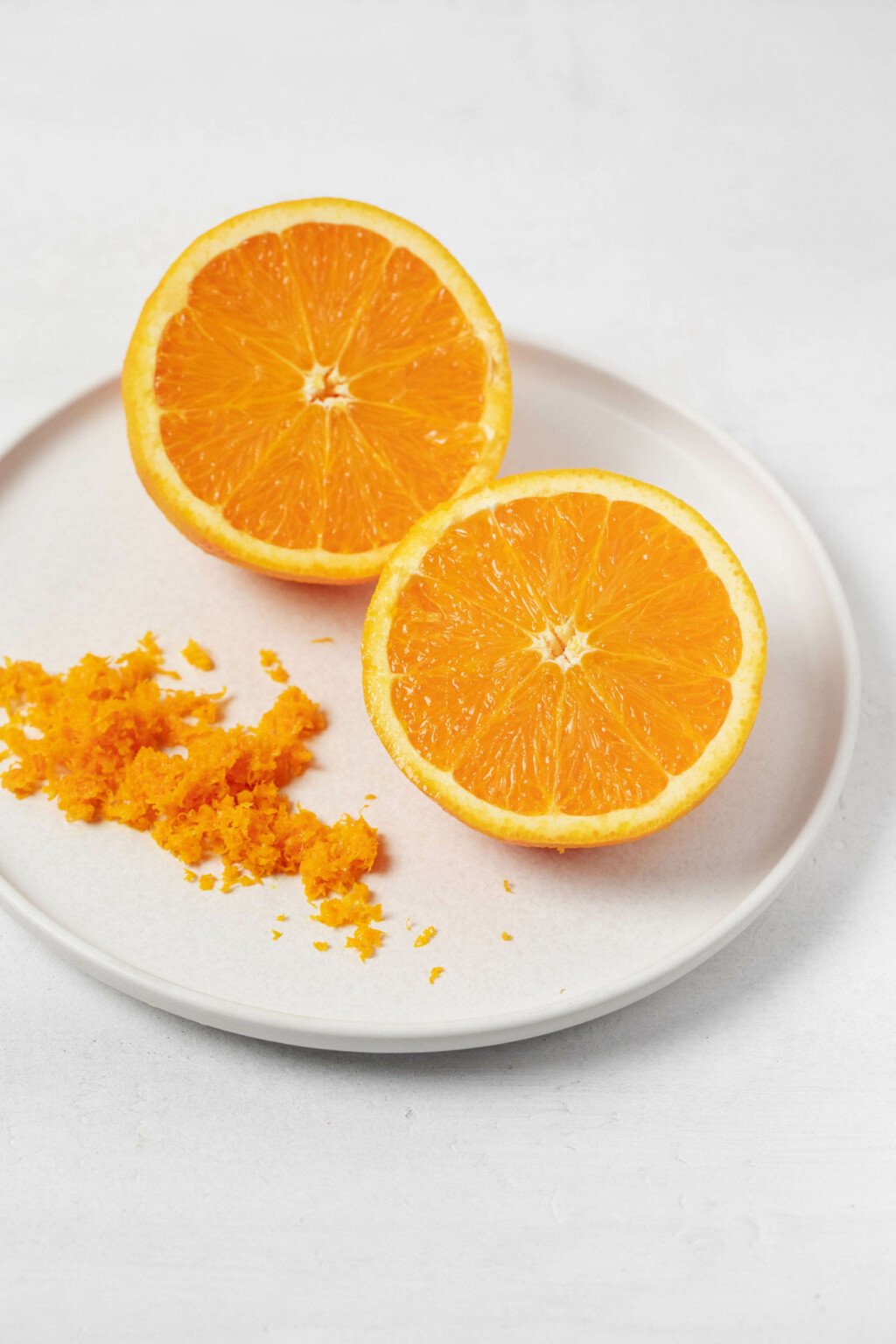 Orange juice & zest
This dressing, which is otherwise simple, features orange juice and zest.
You'll need about one large navel orange for the recipe, which calls for 1/4 cup of…